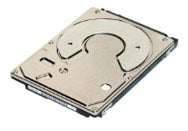 Toshiba has become the latest storage vendor to build Opal Security Subsystem Class (Opal SSC) specification into its self-encrypting drive (SED) for PCs and laptops, the MKxx61GSYD.
If this sounds like a dull but worthy advance that's because it is a dull but worthy advance. A number of rival hard drive vendors already support the specification that is designed to make secure hard drives more a more manageable proposition for the businesses that will buy them.
However, it is more evidence that the Trusted Computing Group's specification is gaining serious traction. That matters because it means that organisations can buy identical products from different vendors safe in the knowledge that they all support the required feature set in the same way.
The alternative? Vendors such as full-disk encryption pioneer Seagate have in the past used proprietary interfaces for their self-encrypting drives which has arguably limited their appeal. Equally, the Opal spec has not always been seen as techncially mature, hence the attraction of the proprietary path.
The MKxx61GSYD is designed for laptops that need integrated full-disk encryption, featuring 265-bit AES encryption and a remote disablement courtesy of Intel's Active Management Technology (AMT).
It comes in a range of capacities between 160GB and 640GB and despite being of the 3GBit/s generation of drive throughput that will soon be superseded by SATA 6Gbit/s does spin at 7,200rpm.
"Encryption standards established by organisations such as The Trusted Computing Group are making it significantly easier to deploy security solutions such as self-encrypted HDDs on portable PCs", said IDC industry analyst, John Rydning, quoted in the official Toshiba release.
The MKxx61GSYD will become available in volume in Q1 of 2011, Toshiba said.