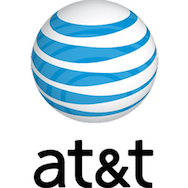 While we've all privately—and sometimes publicly—griped about our cell phone carriers, it's reassuring to see those opinions supported by additional evidence. In which case, iPhone users will be pleased to see that Consumer Reports's latest ranking of mobile operators backs up what they've known for years: consumers are not very happy with AT&T.
Apple's exclusive partner in the U.S. came in dead last among the 58,000 Consumer Reports readers surveyed about their carriers, which included the rest of the nation's big four—Verizon, Sprint, T-Mobile—as well as regional carrier U.S. Cellular. According to a copy of Consumer Reports's print edition obtained by Macworld, U.S. Cellular scored the highest ranking of any of the providers, with a reader score of 82. Verizon followed with 74, Sprint with 73, T-Mobile with 69, and AT&T in a distant last place with 60.
In fact, AT&T scored the lowest possible ranking in eight of the nine surveyed categories, including overall value, voice service, data service, customer support via phone, customer support via Website, customer support via e-mail, staff knowledge, and issues resolved. The lone exception was Texting, in which the company registered the second lowest possible score.
Furthermore, Consumer Reports says that half of the AT&T customers it talked to were iPhone users, who were particularly disenchanted with their AT&T service. The publication said that iPhone users rated Web and e-mail service lower than users of similar smartphones on other platforms.
Consumer Reports also broke out carrier ratings in several cities around the country, and AT&T scored the lowest rankings among all of the 23 markets surveyed, ranging from Atlanta to Washington D.C. My own hometown of Boston gave AT&T poor ratings in service and data, a slightly less poor rating for dropped calls, and an average rating for texting, all of which gibes pretty much perfectly with my own experience.
In a statement provided via e-mail to Macworld, an AT&T spokesperson said:
We take this seriously and we continually look for new ways to improve the customer experience. The fact is wireless customers have choices and a record number of them chose AT&T in the third quarter, significantly more than our competitors. Hard data from independent drive tests confirms AT&T has the nation's fastest mobile broadband network with our nearest competitor 20 percent slower on average nationwide and our largest competitor 60 percent slower on average nationwide. And, our dropped call rate is within 1/10 of a percent – the equivalent of just one call in a thousand – of the industry leader.
Of course, little of that touted speed matters if a lack of coverage prohibits users from getting online, or if millions of iPhone users are clogging the network with their own traffic.
As Consumer Reports Electronics Editor Paul Reynolds wrote in the publication's blog post about the findings, "Our survey suggests that an iPhone from Verizon Wireless, which is rumored, could indeed be good news for iPhone fans." While Apple has publicly been supportive of its carrier partner, it wouldn't be surprising in the least to find that privately it can't wait to dump the albatross around the neck of its star product.