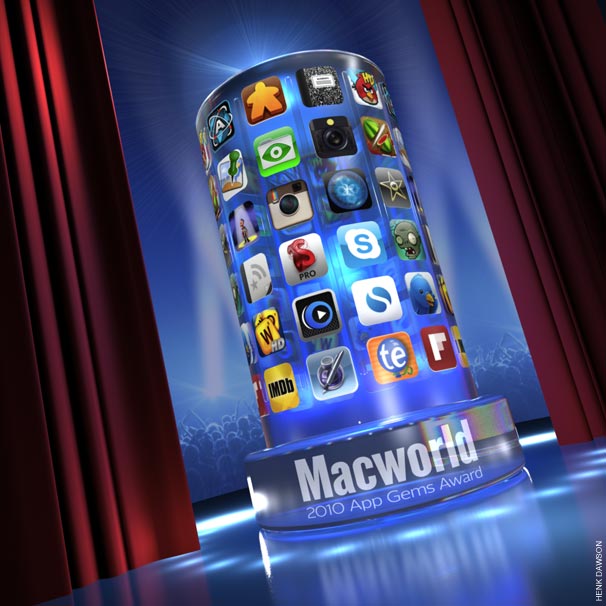 Mobile apps have become so widespread, it's easy to forget that the App Store only debuted in the middle of 2008. Yet here we are, nearly two and a half years later, with hundreds of thousands of apps available for download, and more on the way every day.
Don't think for a moment, though, that app developers are in danger of falling into a rut. Apple looked to keep things fresh in 2010 by releasing an entirely new class of device (the iPad), two devices with majorly updated screen resolutions (the iPhone 4 and fourth-generation iPod touch) and a new version of the operating system that powers them (iOS 4) that's packed with hundreds of new features. The very best mobile apps of the year took advantage of the new hardware and software.
After all the App Store action of 2010, we've surveyed the store, our editors, and our contributors. The result? The two-dozen winners of our App Gems awards emerged from the pack as our favorite iOS offerings from the past year.
[Apps were selected by Macworld Editors from all apps released between November 1, 2009 and November 1, 2010. Apps released after Nov. 1, 2010 will be considered for next year's awards.]