Every year, there are exceptional products that Macworld recognizes with Eddy awards (the winners were unveiled on Tuesday). And every year there are products that miss the cut. With Macworld's vibrant staff full of people with diverse opinions, reasonable minds can differ. I believe games are important to the Mac community, and we had two gaming services that deserved Eddys: Steam and OnLive. Only Steam received the award, and even its inclusion (and OnLive's exclusion) has met with some controversy.
Steam
We gave the Eddy to Steam based on several factors. As a Steam user for the last five years, I appreciate how important it is to have a centralized place to preview, download, and interact with games. Steam, when it is at its best, is one-stop shopping for gaming: you can hop on an online game, watch previews, add friends, and become part of a larger gamer community. The potential on the Mac is vast: Steam could possibly be "iTunes for gamers" and the initial slate of Valve titles (Half-Life 2, Portal, Left 4 Dead 2, Team Fortress 2, and Counterstrike: Source) was impressive.
But since the initial launch, Steam for Mac has, well, lost steam. At first, I thought that Valve would bring that slate of games to the Mac when Steam first launched in May. Instead, it took several months to get the games out. Moreover, the promise of other developers porting games to the Mac (and selling them on Steam) still hasn't really materialized. Most of the indie titles already had native Mac versions already, and aside from Civilization V, I can't think of too many marquee titles that simultaneously launched with another platform on Steam.
Mac users have also complained about the speed of viewing videos on Steam (which require Flash) and how accessible the interface is compared to the Windows version.
Steam has generated considerable enthusiasm in the Mac gaming space, though, something that hasn't happened in a while. That said, the reality hasn't met with expectations yet. A small library, an interface that one Macworld forum reader derisively called "duct-taped," and little sign that other publishers and developers are jumping on board have all tempered some of that initial enthusiasm. As a product, Steam is still a work in progress, and while the potential for Steam is still there, it hasn't been realized yet.
OnLive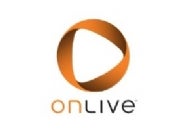 Speaking of works-in-progress, we also have OnLive's cloud-based gaming service. OnLive is cool because you use a small client download to stream high-end, modern games to your Mac. The processing is all done on OnLive's servers, so even Mac minis can suddenly become portals to great gaming.
The negative aspects of the service are obvious: if your connection is terrible, gameplay is laggy and the service is useless. The library of games draws heavily from the console market and thus requires a gamepad controller. The initial launch had a monthly fee associated with it, creating hidden costs. And people don't like the idea of not being able to download and "own" the games. If OnLive went under, their purchases would go down with the ship. These are all valid reasons to not give OnLive an Eddy.
How unpopular has OnLive been with our readers? A vocal few have called for Macworld to stop reviewing games available through OnLive. Unless Mac native versions are available, some readers would prefer we simply ignore OnLive's offerings. If you're going to make Fear 2, Assassin's Creed 2, Just Cause 2, Darksiders, and Splinter Cell: Conviction available to Mac users via OnLive, then such games are available for us to review. Games ported to the Mac using Transgaming's Cider aren't completely Mac native—should we not review those games, too?
I like OnLive, and I'll defend our continued coverage of the games that are available on the service. I'll even go as far as to say we should have given it an Eddy.
Why? I can play Assassins Creed II on my old MacBook. I can play Arkham Asylum on my Mac mini. I don't have to spend hundreds of dollars building a graphically superior gaming rig in order to play high end games. I can play modern, highly-rated, extremely popular games on the Mac—something that couldn't be done before. OnLive offers console titles that have never (and likely would never) been seen on a Mac. And the best part is that I don't need to tax my hard drive with huge downloads or my processor with rendering the impressive graphics. OnLive does everything on the cloud, something that a few years ago we never would have thought possible. Despite its flaws, OnLive's service is a huge step forward for Mac gaming.
I understand why gamers are squeamish about OnLive's relying on the cloud and removing the comfort of downloading the game. It's a bit, scary, and a huge step. We associate downloading the files with "ownership," but increasingly such ideas of ownership are become outdated (see the music industry's decline for what people think about conventional digital ownership rights).
A whole new slew of games for Mac gamers is a great thing. Game companies aren't developing for the Mac and OnLive helps bridge that divide. If OnLive is successful, the business model for computer gaming completely changes—and that rightly scares the heck out of some people.
The Eddys are designed to reward the best of the year's past. In my opinion, both OnLive and Steam deserve such distinctions. Yes, both stumbled out of the gate, but we've never seen practical gaming services on the Mac and now we have two functional services that are changing how games are played on the Mac. Innovation and impact are two qualities in Eddy award winners, and that's why both Steam and OnLive are deserving.
[Chris Holt is a Macworld associate editor.]