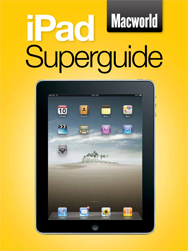 Buying an iPad for a loved one this holiday? Help them get the most out of their new device with our iPad Superguide, now available as a PDF, on CD, and on Apple's iBookstore.
This in-depth Superguide covers everything you need know about your iPad's hardware and software, including the iOS 4.2 update, which adds multitasking support, folders, Game Center, printing, and more. We also highlight and recommend some great apps and accessories to get you started.
In this 146-page book, we provide step-by-step instructions for getting acquainted with your iPad and properly setting it up before diving into details. Learn how to sync and load all your favorite music, movies, television shows, podcasts, apps, and files using iTunes, and and how to convert any file to work on the iPad. Organize your life using the iPad's built-in Calendar, Notes, and Contacts apps, and get the best recommendations for third-party apps to help increase productivity. Discover how to get work done on the iPad using iWork, Google Docs, and Microsoft Office files.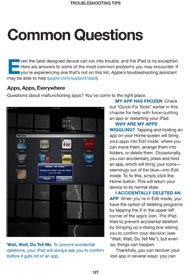 Even without a tech support background, it's easy to troubleshoot most simple problems on the iPad. In our Troubleshooting Tips chapter, we give a run-down of common questions plaguing users and the easiest ways to fix them. We'll also share some simple tricks to keep your device up and running, and suggestions for when you need to consult with the experts.
The iPad Superguide is available in several formats, so you can choose the one that works best for you. If you'd like to read the book on your Mac or want to have a designed book for printing, look to our PDF version, available for immediate download for just $12.95. The colorful PDF also looks great on an iPhone, iPod, or iPad screen. If you don't want to download the PDF or would like a way to give it as a gift, you can also have it mailed to you on CD-ROM for $12.95. Finally, if you'd like to access the book from your iPhone, iPod touch, or iPad, you can download it from Apple's iBookstore for $9.99. (Note: you must be on an iOS device to purchase the book from the iBookstore.)
Not convinced? If you want to see more before you commit, we've created a downloadable sample PDF that includes the book's complete table of contents and selected pages.
Be sure to check out the other books in our popular Superguide series, including the latest on the iPhone and iPod touch, Mac Troubleshooting, Mac Basics, and a collection of the greatest OS X Hints.
Click here to buy the book.
iPad (1st generation) Family