Christmas music lives in a parallel universe from real music. After Thanksgiving, I dust off that folder full of holiday MP3s and add it back to iTunes, only to remove them again right after New Year's. Sure, I enjoy the classics as much as the next guy, but I don't need to hear them more than five weeks out of the year.
However, there are some holiday tracks that I play year round. That's because they're by bands I listen to year round anyway. (Sorry, Frank Sinatra, Harry Connick, and Mannheim Steamroller: If it's not Christmas, I don't wanna hear you.) As you might expect, because I'm the one who's making this list, these bands tend to be a bit on the geeky side. So here, for your approval (or, heck, disapproval), is a list of my favorite geek-tinged holiday tunes. (You can find the full playlist on iTunes.)
Santa's Beard, They Might Be Giants (iTunes | Amazon MP3)
No geeky playlist would be complete without an appearance (or two) from They Might Be Giants. In "Santa's Beard" (from the group's early album, Lincoln), Santa is a fat antagonist who breaks up the singer's happy home. It's peppy, catchy, festive, and geeky all at once. You could just get the band's entire Holidayland EP (iTunes | Amazon MP3), which also includes features the funny Hanukkah song "Feast of Lights" and a nice version of "O Tannenbaum" in the original German.
Christmas with the Devil, Spinal Tap (iTunes | Amazon MP3)
"The sugar plums are rancid and the stockings are in flames," begins this holiday classic by legendary metal band Spinal Tap. It's a dark tale, to be sure. (How much blacker could it be? None more black.) But it's a celebration of the holidays nonetheless—except, of course, now it's "evil's holiday." Give it a listen next time you're stuck in traffic at the mall, just to blow off some steam.

I Want an Alien for Christmas, Fountains of Wayne (iTunes | Amazon MP3)
Fountains of Wayne again, this time with a song originally written for (but never recorded by) teeny-pop band Hanson. It's not the most thematically gripping of numbers: it's about a kid who wants to get a little green guy about three feet high with seventeen eyes who knows how to fly for Christmas. But put this on at home, and your kids will sing it until they fall asleep.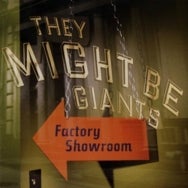 The Bells are Ringing, They Might Be Giants (iTunes | Amazon MP3)
Another song from TMBG and another song about bells. But in this one, the bells are sinister. They represent holiday consumerism gone wild (Charlie Brown knows what I'm talking about); as the bells rampage through the city, they take over unsuspecting people like the pods in Invasion of the Body Snatchers until everyone is under their thrall.
Christmas Time is Here, Vince Guaraldi (iTunes | Amazon MP3)
Vince Guaraldi's score for A Charlie Brown Christmas is rightfully lauded as brilliant. My favorite track is "Christmas Time is Here," the instrumental version that isn't sung by a dozen animated characters. But for true geek cred, track down the solo piano version by Christopher O'Riley from his At the Break CD; sadly, it's not available for digital download. If you don't know who O'Riley is, he's the host of an NPR show about classical music. More importantly, he's the guy who records albums full of modern pop and rock songs (by Radiohead, Nick Drake, and others), re-arranged for classical piano. Awesome.
Note: When you purchase something after clicking links in our articles, we may earn a small commission. Read our affiliate link policy for more details.