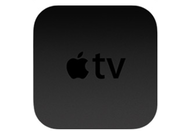 Apple on Tuesday released Apple TV 4.1.1, an update for the latest generation Apple TV. The release notes for the update are characteristically terse, indicating that the update contains two fixes.
The "TV resolution fix" addresses an issue afflicting some high-definition televisions when displaying 480p content via the Apple TV. And the "Download fix" corrects a bug that could cause movies and TV shows to be re-downloaded unnecessarily.
To install the update on your Apple TV, navigate to Settings -> General, and then choose Update Software.