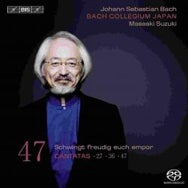 Around this time last year, I wrote an article about classical music download sites. Since then, a number of new sites have come along, and others have made changes to adapt to market demands. One such site, eClassical, has undergone a major facelift and has just launched with a unique pricing scheme.
One of the problems in selling digital music is finding a way to price items fairly. This is generally by song or by album, which is the way the iTunes Store and most other sites calculate prices. eClassical, on the other hand, prices its music by duration.
Since you can't justify selling a "song" for much classical music, eClassical prices tracks and albums by the second. At .2 cents per second for MP3s and FLACs, and .3 cents per second for 24-bit (high-resolution) FLACs, eClassical's pricing strategy means that most albums are cheaper than elsewhere, but that the price of each album differs according to its length.
Buyers won't have to pay the same for a 40-minute album ($4.80) as for a 70-minute disc ($8.40), and both are cheaper than the same music sold on the iTunes Store. For example, the latest in Suzuki Masaaki's series of Bach cantatas on eClassical is $7.98, compared to $9.99 on the iTunes Store, or $8.99 on Amazon.com. And eClassical will sell you FLAC files—lossless audio akin to Apple Lossless files, but not natively playable via iTunes—for the same price.
The Swedish eClassical only has a handful of labels for now, notably Bis Records and Hänssler Classic, two well-known indie labels, but it would be good to see more join the site and adopt this method of pricing.
[Kirk McElhearn is a Macworld senior contributor.]
Updated at 12:26PM pacific to correct pricing per second to .2 cents (MP3/FLAC) and .3 cents (24-bit FLAC).