The Department of Canadian Heritage has announced that it has reviewed and formally approved Apple's creation of the iBookstore, thus opening the door to increased selection and more local content in the company's online bookstore for our cousins to the north.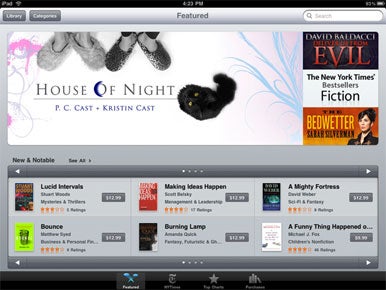 This type of review is normally ordered by the Minister of Canadian Heritage and Official Languages whenever a foreign corporation makes a significant investment in an activity that has the potential of affecting Canadian culture. Its goal is to determine whether the investment will bring a "net benefit" to the Canadian people in terms of jobs, new opportunities, or improvement of the country's economic production.
According to a press release issued by the government agency, Apple has committed to bringing five key benefits to Canadians: new jobs and better service, assistance to Canadian publishers in creating and enhancing e-books, promotion of Canadian titles in both of the country's official languages, increased opportunities for authors and publishers, and increased access to Aboriginal titles.
The iBookstore's official approval is likely to bring a number of changes to Apple's e-book marketplace. The most obvious will probably be the introduction of new titles from Canadian authors, but residents of the Great White North will also enjoy prompter customer service; better selections, as more and more publishers create electronic versions of their books; and, of course, more opportunities for Canadian authors to reach a broader audience.
[via MacNN]