Lara Croft's latest adventure, Lara Croft and the Guardian of Light, was released for the iPhone, iPod touch, and iPad on Thursday.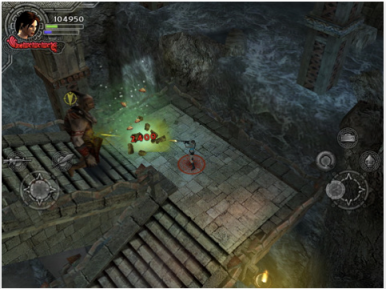 Developed by Ideaworks Game Studio for Crystal Dynamics, the game comes in two different flavors: one designed for iPhone and iPod touch, and a special high-definition version for the iPad that takes advantage of the device's large high-resolution display.
The game features Lara and partner Totec in a fast-paced action adventure loaded with enemies, traps, puzzles, cooperative play, and a top-down isometric perspective. The game is a port based on the Xbox Live Arcade, PlayStation Network, and PC title released during the summer.
The iPhone version is available on iTunes for $7, while the iPad versions costs $10.