Tired of the same old fa-la-la? Want to add a little zip to family gatherings, something that will make your parents want to return all of your presents? Then gather 'round, children, and listen to these holiday tunes by the mohawked and the tattooed.
I Won't Be Home for Christmas, Blink 182 ( iTunes | Amazon MP3 One man's frustration with faux-kindness and his subsequent mental breakdown. Blink-182's "I won't be home for Christmas" won't be heard at any winter pageants, but it features ornery Christmas spirit and swings a baseball bat at those carollers.
Grandpa's Last X-mas, The Vandals ( iTunes | Amazon MP3) Punk-rock court-jesters The Vandals remind you to be nice to scary old grandpa this time of year—because he probably won't be around for another one.
Fairy Tale of New York, The Pogues ( iTunes | Amazon MP3 In England and Ireland, it's frequently voted the best Christmas song of all time. Set in a police drunk tank , with family-inappropriate lyrics, it's really more of an anti-Christmas song. Shane MacGowan is no Bing Crosby, but his duet with the late Kirsty MacColl is sad, bitter, and genuine.
Oi to the World, No Doubt ( iTunes | Amazon MP3 This is really just an excuse to get two songs by The Vandals on this list. Describing a bloody Christmas Eve fight on a rooftop, it's an unlikely appeal for peace. Gwen Stefani's vocals and the added horns make the song poppier than the original.
Merry Christmas (I Don't Want to Fight Tonight), The Ramones ( iTunes | Amazon MP3 You can't have a punk rock playlist without the Ramones. This isn't their best tune by any stretch, but the simple chorus and guitar riff are quitessentially Ramones.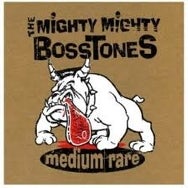 This Time of Year, Mighty Mighty Bosstones ( iTunes | Amazon MP3) Infinitely danceable and a bit schmaltzy, this third-wave ska band's "The Time of Year" is perfect for the middle section of your holiday party—preferably after you've had a few eggnogs.
Making Christmas, Rise Against ( iTunes | Amazon MP3 Is Tim Burton's A Nightmare Before Christmas a Halloween movie or a Christmas film? I think it's more the former, but this song from the soundtrack is definitely about the latter (in a twisted, nightmarish way), performed by one of the most exciting punk bands of the last decade.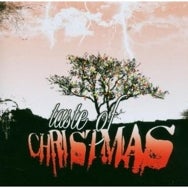 Saint Nicholas, Gatsby's American Dream ( Amazon MP3 One of the strangest band names and one of the strangest songs on the list: A synth-infused tribute to every one's favorite jolly old elf that veers into epic cheese-metal.
Forget December, Something Corporate ( iTunes | Amazon MP3 Rejecting nostalgia, Andrew McMahan bitterly mocks all those silent nights and Christmas mornings. For a catchy pop punk piano rock tune, it's arguably the most depressing item on this list—best played early in the evening.
Yule Shoot Your Eye Out, Fall Out Boy ( iTunes | Amazon MP3 I'm not a big fan of Fall Out Boy. But you can't argue with the punk rockiness of the line "Merry Christmas / I could care less," and the song gets props for citing A Christmas Story—one of the best Christmas movies of all time.