I love the cheerful Christmas classics as much as anybody—your "Jingle Bells," your "Twelve Days," your fa-la-la-la-la. I have plenty of Bing, Burl, and Igor in my Holiday iTunes library. But holiday songs are like holiday food: After a while, all that sweet stuff can get to be cloying. That's why I like to mix in a bit of the sober with the joyful, some reflective with the triumphant, a little grit with the fluff. Here are a few of my favorite mixers.
I'll Be Home for Christmas, Frank Sinatra ( iTunes | Amazon MP3) The most wistful, tear-jerkiest of holiday songs. Bing Crosby released his classic rendition in 1943, and it quickly became the Christmas song for anyone who couldn't be with loved ones; if it doesn't put a lump in your throat, you're some kind of a Grinch. Bing's version is great, but I think Sinatra does sad-and-lonely even better.
Have Yourself a Merry Little Christmas, Judy Garland ( iTunes | Amazon MP3) Another classic that's a colossal bummer. The lyrics were originally much worse: Judy Garland supposedly asked the songwriters to change their original "Have yourself a merry little Christmas, it may be your last, / Next year we may all be living in the past…" to the marginally more cheerful "let your heart be light" lines we all know. Still, it's no wonder little Margaret O'Brien went out and bashed the heads off those snowmen after she heard it.
Sugar Rum Cherry, Duke Ellington ( iTunes | Amazon MP3) If someone made a film noir version of the Nutcracker, this could be the soundtrack. The Duke turns the familiar "Dance of the Sugar Plum Fairy" into smoky jazz; blowsy saxes swing over a crackling rhythm section. From his Three Suites (1960), it's great late-era Ellington and it'll chase the sound of that damned celesta right out of your head.
Merry Christmas Baby, Charles Brown & Bonnie Raitt ( iTunes | Amazon MP3) Sure, it's a blues, but listen to the lyrics: The singer is actually pretty happy. I like to include it as a palate cleanser in holiday playlists—a refreshing bit of soul in the midst of all the gemutlichkeit. The Charles Brown original is a classic, but I also like the duet he did later with Bonnie Raitt (on one of the excellent A Very Special Christmas compilations) —she's in top, jazzy form.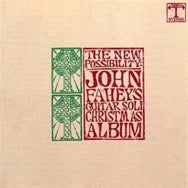 Joy to the World, John Fahey ( iTunes | Amazon MP3) Virtuoso folk-blues guitarist Fahey did a couple of Christmas albums, featuring his finger-picked and bottlenecked takes on classics ("We Three Kings", "Good King Wenceslas", this one, and more) as well as some holiday obscurities. He plays many of them at an eccentrically slow pace, and they sound like they were recorded in a subway station, which only adds to the chilly ambience.
In the Bleak Midwinter, Liz Story ( iTunes | Amazon MP3) By the title alone, you know this one won't give you the warm and fuzzies. But it's a beautiful hymn that gets to the heart of the winter holidays. It's been covered by all kinds of singers (from Gregorian monks to James Taylor), but I like Liz Story's piano version—spare but lovely.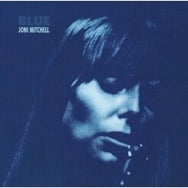 River, Joni Mitchell ( iTunes | Amazon MP3) "It's coming on Christmas / They're cutting down trees." Not a Christmas classic per se, but it's a classic in the 1970s singer-songwriter genre and it's about Christmas. It's also beautiful melancholia, just Ms. Mitchell, her piano, and wanting a river to skate away on.
Blue Christmas, Elvis Presley ( iTunes | Amazon MP3) OK, enough of the sad stuff. Sure, he's singing about bumming out on Christmas because his baby's gone and left him. But the King (with some gospel-infused backup) transmutes those holiday blues into pure rocking joy.