In 2010, iOS (Apple's mobile operating system) and iOS devices (iPhone, iPod touch, and iPad) commanded the spotlight for much of the year. And for over nine months, Mac users saw the usual computer updates from Apple, but not much else. The combination of the iOS success and the stagnant Mac led some vocal tech analysts, pundits, and even Mac users to ponder whether Apple gave a damn about the Mac anymore. Some even went so far as to declare the Mac dead.
However, Apple gave new life to the Mac in mid-October, when CEO Steve Jobs took the stage and gave Mac users a taste of what's to come during a "Back to the Mac" presentation.
To paraphrase literary icon Mark Twain, the death of the Macintosh was an exaggeration, considering what Apple has in the works. On the last day of 2010, let's take a look back at the previous 12 months, from a Mac perspective.
A sneak peek at Lion
In October, Apple announced a forthcoming version of Mac OS X: Version 10.7, code-named Lion, will have features that are inspired by iOS. According to Steve Jobs, you can think of Lion as, "Mac OS X meets the iPad."
Lion will allow you to enter a full-screen mode as you work in your apps, and if you use a trackpad, you can swipe to switch between open apps. Lion will also feature the Launchpad, a full-screen display of all your apps (think of it as an iOS-like presentation of OS X's current /Applications folder); and Mission Control, which shows a view of open full-screen apps, the Dock, and the desktop.
Apple says that Lion will be available in the summer of 2011. Pricing has not been released.
With the demonstration of Lion and how it uses finger gestures, a particular accessory could possibly become mandatory for Mac users: the Magic Trackpad. Released in July, the Magic Trackpad is basically the glass trackpad found in Apple's laptops made into a self-standing input device. Such a device can help bridge the gap in the whole Apple user expereince between Mac OS X and iOS.
Mac App Store
Of all the Mac-related announcements made in 2010, the new Mac App Store is the most significant. The Mac App Store will work similarly to the iOS App Store, providing an easy-to-access marketplace.
While software developers will be able to use the Mac App Store as a way to get their software in front of a large population of Mac users, developers will have to write software according to the Mac App Store guidelines. (On a related note, Apple decided that its Mac OS X Downloads site will "no longer offer apps" and that developers should submit software to the Mac App Store.) There's also a concern that the Mac App Store would lead to the Mac becoming a closed system, like iOS.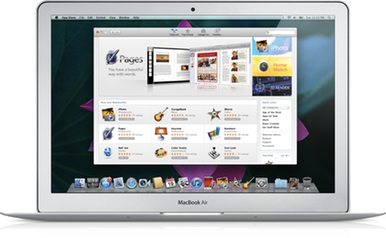 We won't have to wait much longer to see the effect of the Mac App Store on the Mac marketplace. The Mac App Store will open on January 6, 2011, in 90 countries.
Small laptop makes huge impression
The MacBook Air had become the forgotten machine in Apple's Mac lineup. Then in October 2010, Apple introduced the 11-inch MacBook Air, and it immediately became Apple's newest darling. The smallest Mac portable Apple has ever created features a full-size keyboard, an impressive 1366-by-768-pixel display, and flash storage to help provide a dramatic performance boost over the previous 13-inch MacBook Air.
Most importantly, the MacBook Air gave many longtime customers what they've been waiting for: a true heir to the legendary 12-inch PowerBook. Now, road warriors don't need to compromise with an iPad, or lug around excess weight and size with a MacBook or a 13-inch MacBook Pro. The 11-inch MacBook Air is the ultraportable that's long been missing from Apple's lineup.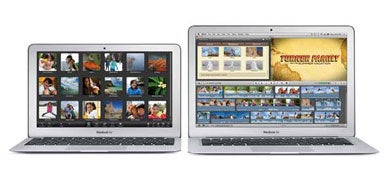 Apple also updated the 13-inch MacBook Air with a new graphics processor and flash memory. The flash memory helped the 13-inch MacBook Air outperform the current 13-inch 2.4GHz Core 2 Duo MacBook Pro in our tests.
The MacBook and MacBook Pro lines saw dramatic changes before 2010, so the changes to those machines this year were simple refreshes. Apple did introduce Intel's Core i5 and Core i7 processors to the MacBook Pro line in the 15- and 17-inch models—expect to see faster Core i5 and i7 processors in the MacBook line in 2011. Perhaps we'll even see the 13-inch MacBook Pro's Core 2 Duo processor replaced by a Core i5.
Mac mini makeover
On the desktop, Apple's smallest machine, the Mac mini, was redesigned with an aluminum case that made the Mac mini even smaller than its predecessor. It also features a new plastic hatch that you can easily open to make memory upgrades. Apple also reduced the number of Mac mini models available, offering only one standard configuration model.

The iMac continues to offer the best bang for your buck among Apple's Mac lineup. Apple's all-in-one computer now has discrete ATI graphics chips, and the Core 2 Duo processors were phased out in favor of Core i3 and Core i5 processors in the standard configurations. Apple also added a flash-storage drive, build-to-order (BTO) option that can help boost the iMac's performance.
The iMac's aluminum case design was introduced in 2007. Could it be due for a major change in 2011? Besides the iMac becoming thinner and lighter, the basic design concept of the case works well, so it may not change much. The dramatic changes will probably be inside the case, where we could see the iMac taking a cue from the MacBook Air—flash storage could replace the hard drive completely, instead of being a BTO option. That is, if the price of flash storage in larger capacities drops enough to make this feasible.
The Mac Pro was refreshed in August. In addition to four-core and eight-core models, Apple now offers a 12-core Mac Pro. The Mac Pro continues to offer a combination of performance and expandability that's ideal for demanding users.
Mac software
iLife '11 was finally released in October, and it's well worth the upgrade if you are an iMovie, GarageBand, or iPhoto user. iWeb and iDVD had no new features, however.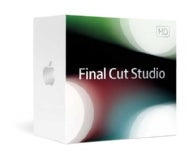 Speaking of no new features, 2010 went by without a major update for Final Cut Studio. According to reports, the Final Cut development team was reshuffled, but Apple declared that it is still dedicated to the professional video-editing software suite. What's really going on with Final Cut is anyone's guess. Apple tends to make announcements for Final Cut around the time of the National Association of Broadcasters Show, so April is the time to be on the alert.
There are signs that Apple is still interested in its pro apps. A major update for Logic Pro and Logic Express was released in October. And in the spring of 2010, Apple released Aperture 3.
iWork also spent 2010 without a major update, though Apple did ship iWork for iPad. iWork has made its way through the rumor mill, however, with speculation that iWork '11 will be the marque software suite featured in the Mac App Store when it opens on January 6, 2011.
Jobs is alive and well
All this talk about the death of the Mac made us almost forget that it wasn't long ago that Steve Jobs was facing his own mortality. In 2009, Jobs took a leave of absence from Apple and had a liver transplant, which left many doubting whether Jobs could continue as Apple's CEO.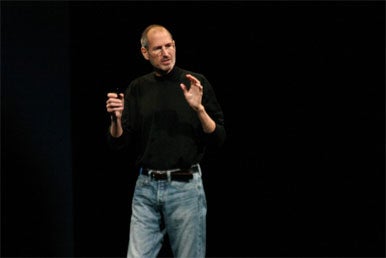 But in 2010, Jobs was back in full force. He appeared on stage giving keynotes, though he now lets others perform the deep-dive into products. He checks his e-mails from the general public, and replies in a terse style that's become a signature of the Apple CEO. He makes public appearances to promote organ donation. He's having coffee with other CEOs. And he even has time to take a jab or two at competitors and products that don't follow in The Apple Way.
Jobs led Apple to record profits and sales in 2010 and the company seems poised and ready for the new year.
Apple MacBook Pro MC372LL/A Notebook
Apple MacBook Pro MC373LL/A Notebook
Apple MacBook Pro MC375LL/A Notebook
21.5-inch Core i3 iMac/3.2GHz
27-inch Core i3 iMac/3.2GHz
27-inch Core i5 iMac/2.8GHz (quad-core)
Price When Reviewed:
$1629.95
Mac Pro Xeon/2.4GHz (8 Core)