2010 brought us a totally revamped Apple TV, a new crop of iPods, iTunes 10, and much more. Here's a quick wrap-up of some of the big events of the past 12 months in the world of Apple and entertainment.
Apple TV gets small
In September, Apple unveiled a new, smaller Apple TV model ( ). The second-generation Apple TV allowed Apple to finally shed the "hobby" label from its video playing device (well, depending on whom you ask), adding Netflix streaming, beefing up the performance, removing the hard drive, and changing the focus to streaming only.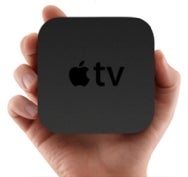 How successful has the new Apple TV been? Well, it's a little hard to tell because Apple has never broken out Apple TV sales numbers in the past, but things must be going pretty well because Steve Jobs touted 250,000 units sold during during Apple's quarterly earnings conference call in October, and then the company announced the Apple TV would hit 1 million sales around Christmas.
AirTunes becomes AirPlay
One other cool thing about the new Apple TV? A little thing called AirPlay. Born from Apple's audio-streaming AirTunes technology, AirPlay takes the concept a step further and lets you stream video and photos from an iOS 4.2 device or computer (Mac or PC) running iTunes 10 to your TV through the Apple TV.
iTunes 10 goes Ping
Speaking of iTunes, Apple also announced the first double-digit version of its music jukebox and media-management software in September. iTunes 10 ( ). The biggest new change in iTunes 10 was a little feature called Ping. Apple's attempt at a music-based social network, tied to iTunes, wasn't exactly universally adored, and seemed to be missing many obvious and useful features.
Since then, Apple has made some changes, including adding a Ping sidebar in iTunes (and killing the Genius Sidebar in the process), integrating Ping with Twitter, changing the Ping Sidebar to the iTunes Sidebar (and bringing Genius back to the sidebar in the process), and adding playlist publishing and collaboration to Ping.
Rent-a-show
Another thing to happen as part of the Apple TV/iTunes 10 updates was Apple adding TV show rentals to the iTunes Store. For $1, you can now rent a TV show on your iTunes 10-powered Mac or PC, or your new Apple TV. As with movies, which the iTunes Store has been offering for rent for some time, you have 30 days to start watching a rental. But unlike the 24-hour window once you start watching for movies, TV shows give you 48 hours to complete your viewing experience. (Odd, I know, since movies are longer than TV shows, but that's Hollywood for you.).
Unfortunately, TV rentals are limited to shows from a few networks, and many companies have been less than enthusiastic about wanting to make shows available for rent via iTunes.
New iPods, again
At the same September event that saw the new Apple TV and iTunes announced, Apple also performed its annual iPod refresh to try and convince the billions of people who already have one (or several) to upgrade to the latest and greatest.
The fourth-generation iPod touch ( ) gained a high-quality Retina display, dual cameras with FaceTime support, and a built-in mic and speaker.
The sixth-generation iPod nano ( ) got a major facelift (but lost a lot of features in the process), turning into a tiny Multi-Touch-enabled device with no physical playback controls.
The fourth-generation iPod shuffle ( ) brought back on-device buttons and added VoiceOver navigation.
And what of the iPod classic ( ), you may ask? Apple still sells it, and it's still the highest-capacity iPod available. But during the iPod event, Jobs made no mention of the classic, which makes us think that it's just keeping the seat warm until Apple can manage to offer an iPod touch model with more storage (128GB should be enough to kill the classic once and for all).
Our iPod buying guide will help you sort out which model is right for you or your loved ones.
Oh yeah, the Beatles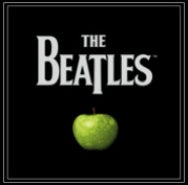 After years of speculation (and, apparently, negotiation), the Beatles' entire catalog finally became available for download via iTunes. You can rest easy knowing that Ringo Starr is relieved that people can stop asking him when the Beatles will be in the iTunes Store.
How pent up has the demand been? Apparently, very. EMI said that in the first week of sales, it moved 450,000 albums and 2 million tracks. Not bad considering everybody over the age of 35 likely owns the same music on CD.
Apple has the Beatles exclusively until some unspecified time in 2011, at which time you can expect Amazon to begin selling downloads for half of what Apple charges.
2011, what say you?
So now that 2010 is almost over, it's time to turn our attention to 2011.
2011 iPods, iTunes It doesn't take a turban and crystal ball to know that we'll see yet another crop of iPods in the fall of 2011, which should also spawn a new version of iTunes.
Subscription-based music Streaming music services were all the rage in 2010, and Apple even got into the spirit by purchasing Lala and then shutting it down six months later. That, combined with Apple's massive data center in North Carolina, continues to fuel speculation that Apple will unveil a subscription-based streaming music service of its own. And if subscription does come to iTunes, Apple can concentrate on turning Ping into something useful—letting people share playlists that others can actually play, for example.
Apps for Apple TV The new Apple TV runs a version of iOS (instead of a modified version of OS X 10.4, as the previous Apple TV did). So does that mean we might see the ability to download and run apps? Apple already did what many of us thought would never happen—provide competition to the iTunes Store on the Apple TV in the form of Netflix streaming support—so might we see additional content sources as apps in the future? The Roku players support a huge variety of content, including Netflix, NHL Game Center Live, Amazon Video on Demand, MLB.TV, and soon Hulu Plus. The Apple TV would be an even better set-top box with more ways to get content. And what about other things, like weather apps or games?
32GB iPod touch (fourth generation, late 2010)
64GB iPod Touch (fourth generation, late 2010)
Price When Reviewed:
$279
16GB iPod nano (sixth generation, late 2010)