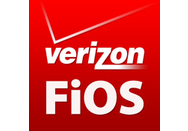 Verizon on Tuesday released Verizon FiOS Mobile for iPad, a free app that lets you control every element of your Verizon FiOS TV-watching experience that you could possibly imagine—unless you can imagine watching actual television with the app, that is. The iPad app combines features of Verizon's FiOS DVR Manager and and FiOS Mobile Remote apps for the iPhone and iPod touch, with some extra goodness thrown in on the side.
While live streaming didn't make the cut, the FiOS app does let you browse TV shows, program your Verizon DVR, search and browse thousands of Video on Demand listings, and even use your iPad as a remote control. That last option only works if you're using one of FiOS's HD set-top boxes.
The DVR management options seem thorough: you can set your FiOS DVRs to record specific shows, set up a series recording, check how much room each DVR has left, see what each DVR's recording schedule looks like, and browse the list of recorded shows. You just can't, you know, watch them yet, although Verizon has said it's working on providing such capabilities in the near future.
The app requires—deep breath—a FiOS-provided router, a My Verizon username and password, at least one set-top box (for Guide Data, Video on Demand browsing, and What's Hot listings), a DVR (for the DVR functionality, of course), and an HD set-top box to use the remote control functionality. You'll also need an iPad running iOS 3.2 or later.