If you waited until the last minute to prep your iWeb-powered Website for Christmas, you're in luck: iWeb Themes Park on Thursday unveiled two free Christmas themes. In addition, the iWeb add-ons site is offering discounts on all of its Combo Packages.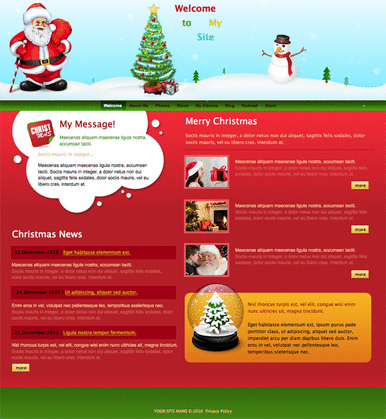 The two new free Christmas themes let you decorate your site with Santa, Christmas trees, and other characteristic elements of Yuletide joy.
You can now purchase all 85 iWeb Themes for $47.77 in the iWeb Themes Box. Individual bundles of 10 themes apiece are available for $15. Since each individual theme costs at least $12, these appear to be prices that even Crazy Eddie would deem insane.
The themes work with iWeb from iLife '08 and up.