Designers, illustrators, and photographers who find themselves the proud new owners of any of Apples iOS devices don't have to look too hard to find a source of inspiration. The App Store is teeming with mobile offerings designed to kick-start your creative muse. Where to start? Try a sample of the apps contained in these three collections if you want to turn your iPad, iPhone, or iPod touch into a creative canvas.
Type geeks, unite
If you went to see the movie Helvetica multiple times and find yourself arguing with others about the relative merits of Comic Sans, you need to get these font-focused apps on your mobile device right now.—Beau Colburn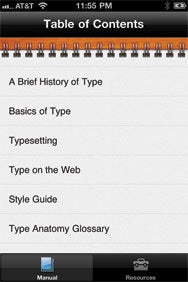 The Typography Manual: Whether you're a professional designer or simply an amateur type enthusiast, The Typography Manual is an excellent pocket-sized resource. The $4 app covers topics such as the history of type, the basics of typesetting, and proper use of type on the Web. A handy style guide also comes with this mobile manual, in case you need a quick refresher on when to use a semicolon instead of a comma.
The Font Game: Maybe you can spot the difference between Helvetica and Ariel, but how deep do your font recognition skills run? The Font Game quizzes you on 30 different examples, with the clock ticking down the whole time. Each example has four different font names listed below it, and you simply tap on your choice to advance. You're notified immediately if you chose wisely; when your round is complete, you can review your picks to see where you made your mistakes—as if you would make mistakes. You can compete against yourself for personal best records in this $2 game, or submit your high scores to the online Hall of Fame.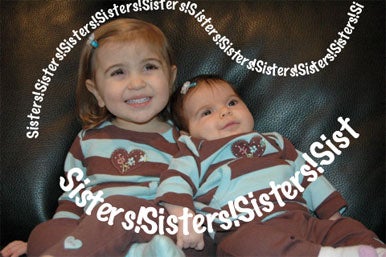 TypeDrawing: The iPhone's touchscreen makes for a fun drawing surface. With TypeDrawing, you can create your own images using nothing but letters. To get started with the $2 app, all you do is enter a word or phrase, choose your font and size, and start drawing with your finger. As you move over the screen, your words form shapes and lines in the patterns you've outline. There's even a variable speed setting, which creates small type as you slowly move across the screen, and big, bold type when you use fast movements. iPad owners can get in on the fun, too, with their own big-screen version of TypeDrawing.
WhatTheFont: Have you ever spotted a font on the cover of a book and wondered what it was? With the free WhatTheFont, just take a photo with your iPhone's camera, and the app will help you identify it. After you've drawn a box around a word in the image, WhatTheFont uploads it to a server, which returns a list of possible matches. It won't work every time, since there are many factors that can impact WhatTheFont's ability to make an identification, but with a decent picture, you'll be well on your way to naming the font that caught your eye.
For the shutterbug set
From setting up a shot to editing the resulting image and sharing it with others, all an enterprising photographer needs is an iPhone and its built-in camera loaded up with these apps.—Beau Colburn
CameraBag: If you're looking for a simple app that can quickly give a new look to your photos, CameraBag may fit the bill. The $2 app works by applying a basic filter to your selected image. You can choose from 14 filters, ranging from basic black-and-white, to fisheye, not to mention a number of toy camera styles. You can also choose to have a complementing border added to your image. (For example, if you pick the Instant filter, a Polaroid-style border will be added.) With a wide variety of filters to choose from, CameraBag can quickly improve the look of many iPhone photos.
Hipstamatic: As soon as you launch Hipstamatic, your iPhone transforms itself into a new camera. The touchscreen becomes the back panel of the virtual toy camera, and your shot is framed by looking through the small viewfinder that's presented. Hipstamatic's signature look comes from mixing the $2 app's film types, lenses, and flashes in unique combinations. If you enjoy the vintage look of old Polaroids and low-fi plastic cameras, Hipstamatic allows you to create interesting, retro images whose results match the fun you had taking them.
Gorillacam: There are some apps you may not use frequently, but when you need them, you're glad to have them. For an iPhone photographer, Gorillacam fits that bill. The app doesn't have any special editing features, but instead provides tools such as a level, self-timer, and time-lapse mode that may be just what is needed to get the shot you have in mind. Other tools like 3-Shot Burst mode, and an option to press anywhere on the iPhone screen to take a photo, round out this helpful app.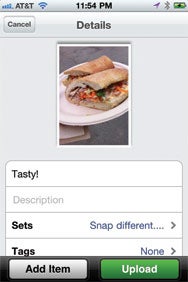 Flickr: One of the Web's most popular photo-sharing sites, Flickr also offers a free self-titled app that makes it simple to upload photos to your account, search the site, and browse your contacts. With Flickr, it's easy to organize your online photos by adding detailed titles, descriptions, and tags, as well as organizing them into sets. As you upload your photos, you can add any of this information, as well as tagging the current location. (Be careful, as the app tags the location where you are uploading from, not where the image was taken.) If you're a Twitter user, there's also the option of posting directly to Twitter from within the app.
Back to the drawing pad
The iPad's expansive screen size seems like it was designed with designers in mind. If you look at your iPad and see a blank canvas waiting for your inspiration, these apps can help your creative muse take flight.—Tim Mercer
Animation Creator HD: Creating hand-drawn animation isn't always the most riveting exercise—at times, it can be downright tedious—but Animation Creator HD gives you a slew of tools that can make the process run a little smoother. Color swatches and sliders make it easy to set background and tool colors. You've got brush, eraser, line, square, and circle tools at your disposal in this $2 iPad app. Most important, a layer positioning tool helps you move around any of the three layers you can create in each frame, while support for onion skinning—you to see the last frame you created underneath the current frame—can help you create a more fluid animation.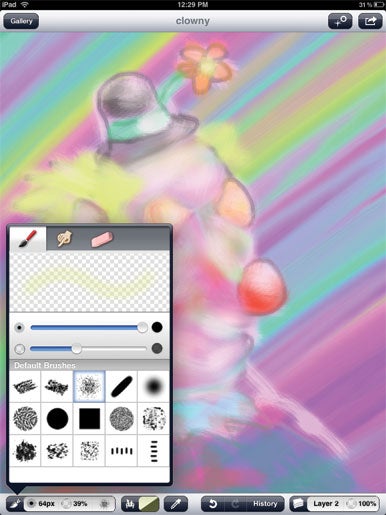 Layers—Pro Edition for iPad: In an App Store teeming with painting apps, what places Layers—Pro Edition for iPad among the top iPad offerings? An online gallery, for starters, where you can browse through thousands of paintings, watching stroke-by-stroke replays of the ones you like to learn how they were made. But the $6 app has some formidable tools in its own right, including the ability to offset the brush tip from your finger so that you can better see the strokes you make on your iPad's screen. Support for multiple layers—up to five at a time—adds another dimension to this painting app.
SketchBook Pro: Along with Layers and the well-regarded Brushes, SketchBook Pro completes an impressive triumvirate of iPad sketching and painting apps. In addition to support for up to six layers with opacity controls and a few blend modes, SketchBook offers a unique symmetry tool—the feature perfectly mirrors every stroke you make to create symmetrical objects. The app also boasts what might be the most powerful brush engine of any iPad app—60 different brushes that you can customize at will in the relentless pursuit of your next masterpiece.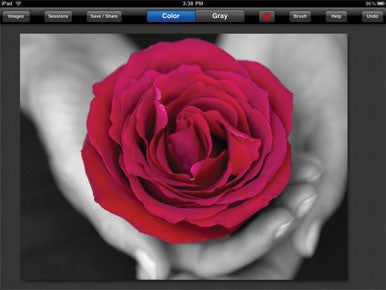 Color Splash for iPad The iPhone version of Color Splash provides a great way for making photos stand out by stripping an image of nearly all its color—save for a few select details. The process works even more smoothly with Color Splash for iPad, which takes advantage of that device's larger screen to make desaturation a snap. A cleverly designed interface keeps the focus where it should be—on your image—instead of forcing you to fiddle with settings. In no time at all, you can produce an image that's every bit as striking as the device you used to edit it.