All season long, you've been dreaming of an iOS Christmas, and now the big day has finally arrived. Someone—a friend, a loved one, maybe even that jolly old elf from up north—has deposited an iPad or iPhone or iPod touch underneath the tree. And now it's time to find out for yourself what's so great about Apple's iOS devices.
But to really get the most out of Apple's handheld devices, you're going to want to load them up with apps. The iPad, iPhone, and iPod touch ship with a few default apps, but you'll find a treasure trove of programs awaiting you in the App Store. Developers have done some amazing things with their mobile offerings, and a few choice selections from the App Store can help you experience the magic first-hand.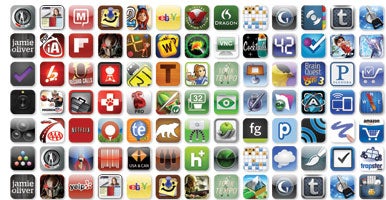 The question remains, though: Which apps should you add?
We think we can be of some assistance. Macworld editors routinely assemble essential collections of top iPhone apps—groupings that we think will appeal to very specific interests. So we asked some of our app experts to assemble even more collections geared at newly minted iOS device owners.
Maybe you want to unwind with a few games. We've got a collection (or three) of apps for you. Want to use your iPad to get some work done? We can point you in the right direction. Or maybe you just want some apps that showcase what your iOS device can do. Again, we've got you covered.
The links below will take you to our Appstravaganza collections—16 of them in all—organized across a variety of categories. And if you're looking for even more ideas of what to install on your new iPad, iPhone, or iPod touch, be sure to look at our App Gems awards to find out our 24 favorite apps of 2010.
Happy hunting.