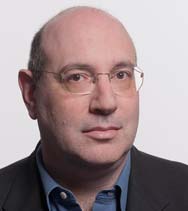 Apple TV sometimes feels like the Rodney Dangerfield of Apple products: it gets no respect. No less than Steve Jobs calls it not a product line, but a hobby. Hobbies are funny, though. Stick with one long enough and it can transform from side interest to full-time business.
While Apple hasn't been overly forthcoming about Apple TV's future, I believe the current iteration ( ) is going to fast go from hobby to business—and more importantly, become a core part of Apple's strategic plans for the consumer digital home.
Apple TV was first announced in 2006 and launched in 2007, but those models bear little in common to today's hardware and software. Apple revamped the device into a small $99 unit that runs iOS, although there's no app store as of yet. The current generation delivers a new business model based on content rental not ownership and now offers support for Netflix and perhaps other services down the road.
The key to Apple's current success lies in what Apple TV aspires to do. For now, Apple is content with having the Apple TV live on input two of your TV. Input two is where your VCR or DVD player used to live, and right now it's a port that's up for grabs. (Google's approach with Google TV, on the other hand, seems to be to attack TV input one. That's a vastly more difficult hill to climb.)
I think Apple's approach makes sense. It's not a guaranteed win, but it has a good chance of success. Optical disks are looking long in the tooth, and today most home broadband connections in the U.S. can handle streaming high-definition content with ease. The challenge Apple faces is that TV experiences are entrenched behaviors that don't change quickly, and Apple needs to educate the consumer and do it quickly.
There's some precedent for this approach. Apple first released the iPhone with no app store at all. But that original iPhone laid the groundwork for what came later, teach us an entirely new way of using a phone. The company is likely doing the same with this Apple TV reset. (The current model isn't even called Apple TV 2, just Apple TV.) Apple is likely to want to get into this market slowly, secure additional devices and services that work work with it, and slowly evolve the behavior of the consumer in the living room. For example, Apple's latest iOS update adds AirPlay functionality, allowing content from other iOS devices to be sent to Apple TV wirelessly and more importantly, simply.
With strong positioning in Apple retail stores, marketing tied to popular devices such as the iPhone and iPad and growing content and service deals, Apple can slowly educate, evangelize and evolve the usage of the connected TV and slowly begin to change user behavior. Once Apple has a established base to show to developers, then Apple can then safely unveil tools for developers to write apps for the Apple TV. That will kick the developer machine into gear, so that the developer community can begin producing new applications that are appropriate for the TV screen. With a solid position on input two on the TV, Apple can begin to work with content providers without having to make a direct assault on their business.
Apple's shown the ability to do the two things in the past that it will need to replicate in order for Apple TV go from hobby to line of business: engineer content deals once thought impossible and evangelize developers for third-party applications. The former appears to offer the greatest challenge, as illustrated by the limited content for TV rentals today.
The TV is the next battleground for connected screens and applications, and the platform wars around it are only just beginning. Expect to see strong competition from players such as Sony, with a connected line of TVs as well as the PS3, Microsoft with its Media Room technology and Xbox 360, and Google with its Google TV initiative. In addition, content service providers are not likely to get out of the way. Expect to see a good deal of skirmishes in the living room over the next 24 months.
Apple's goal is, to paraphrase the words of Robert Frost, to unite its avocation into its vocation. The company views the battle for the living room as a long-term effort. By taking a play from its past success, Apple TV can become something that truly transforms from a hobby into a business.
[Michael Gartenberg is an analyst with Gartner specializing in the mobile and technology industries. The opinions here are his own.]