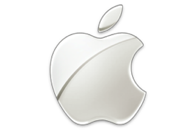 While we're about to start a new year, Apple's about to end a quarter—the first quarter of its 2011 business year, to be precise. As always, this is followed by the company's quarterly financial conference call; those curious about Q1 2011 earnings can tune in via the Web on January 18, 2011 at 2 p.m. Pacific, 5 p.m. Eastern.
Apple has not yet published the direct link for the conference call Webcast, only noting on its Investor Relations Website that it will be posted at "a later date."
As always, Macworld will be providing live coverage on the 18th—along with color commentary and the occasional simplification of meaty financial jargon—so stay tuned.