If you're a GPS navigation enthusiast who has been wondering when the trend towards "HD" will grace the spoken direction systems on the App Store, you're in luck: Fullpower, makes of MotionX-GPS Drive for iPhone and iPad, updated its apps on Monday with your answer.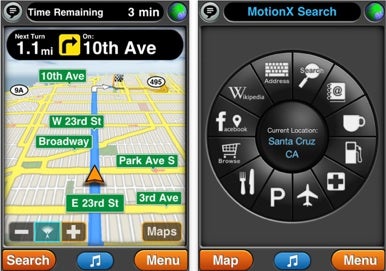 MotionX-GPS Drive's head-turning feature is "HD Speech Synthesis," which brings spoken street names to all users. Fullpower claims it's using "next-generation voice synthesis technology" to deliver the directions; we haven't had a chance to see if Fullpower's updated voices are more than just hot air, though, so if you take the new app out for a spin, let us know what you think.
If you'd rather jump on Fullpower's natural voice package—that is, actual human voices rather than synthesized ones—the in-app purchase has gained an appealing price drop from $25 to $20 per year. New users can enjoy a free 30-day demo of the optional service before a subscription is required.
MotionX GPS Drive 8.0 is available now for $1 on iPhone or iPod touch, and $3 on iPad. You'll need at least iOS 3.0 to get rolling.