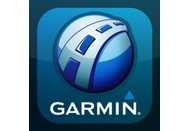 Garmin on Tuesday announced StreetPilot, its first turn-by-turn navigation app for the iPhone. StreetPilot offers voice-prompted directions—with text-to-speech capability for reading aloud street names—along with a variety of more advanced GPS features.
As with Garmin's standalone GPS devices (remember those?), StreetPilot offers free traffic alerts, lane assistance with realistic previews of upcoming junctions, 2D and 3D views, and speed limit indicators. The application sports current maps of the U.S. and Canada that are fetched from Garmin's servers, and also provides points of interests and local search integration.
The app also integrates with various bits of data on your iPhone: you can control your music, quickly access your friends' addresses, and, of course, take advantage of iOS 4's multitasking.
StreetPilot costs $40 and requires an iPhone 3G or newer, or an iPad with 3G, running iOS 3.0 or later.