On Friday, Orb Networks announced Orb BR, software that lets you use your Internet-connected Blu-ray player to stream content from your computer to your TV.
The $20 Orb BR, which should be available by the end of February, comes on a disc that you insert into almost any Internet-connected Blu-ray player or PlayStation 3. Once you install the free Orb Caster server software on your Intel Mac running OS X 10.5 or later (or PC running Windows XP, Vista, or 7), you can use the free Orb Controller iPhone app to control playback.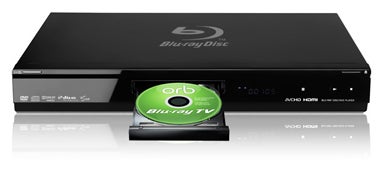 You can watch TV shows from sources such as Hulu, CBS, ABC, Comedy Central, and YouTube; stream movies from Netflix and Amazon On Demand; and access audio, video, and photo content from your computer.
Orb BR brings essentially the same experience as the company's $99 Orb TV Video Player, but at a much lower price (which makes sense, considering that you're providing the hardware yourself) and with support for HD (720p and 1080p) resolutions.
In my first look of the Orb TV Video Player, I wasn't very impressed with its performance and capabilities. But I'm hopeful that a recent update to the Orb Caster software will improve the experience. The latest version of the server software fixes the following:
Cleaned up online video content – See only content you can play
Orb TV support for 16:9 wide screen TV resolution
Improved online video streaming performances
Fixed Netflix playback and various improvements (see and select episodes to watch in series)
Seeking in Hulu videos
New content: Amazon Video On Demand, Hulu queue
Fixed various WiFi connectivity issues with Orb TV and Orb Music with WEP encryptions