Editor's Note: The following article is reprinted from Macworld UK. Visit Macworld UK's blog page for the latest Mac news from across the Atlantic.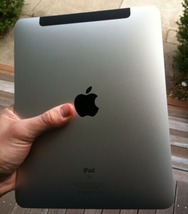 UK sales of subsidised iPads—offered with a mobile data plan—have been initially disappointing for Orange, an Internet report claims.
According to a report on the Paid Content website, Orange only sold 1,000 in the first week after it began offering the iPad alongside a mobile data contract.
The report also cites an article in The Times that said that Orange had hoped to sell "tens of thousands" of iPads, so the low figure, if true, is likely to be highly disappointing for the mobile operator.
Orange didn't confirm the figures, though did say that sales had grown significantly in the run-up to Christmas.
Orange is offering the 16GB iPad for £199, though you will need to sign a 24-month, £25 per month contract making the total cost of ownership £899. Though as Macworld UK pointed out earlier this week, Orange hasn't increased its asking price for the iPad since the rise in VAT in the UK.
In fact, Orange, T-Mobile and Three are all still offering the iPad for £199, but each requires you to sign up for a lengthy contract.
However, Apple's iPad prices have risen as much as £15, with the 64GB version with 3G and Wi-Fi now costing £714—up from £699. Customers also need to buy a separate 3G data plan, which are available from around £15 per month, though some operators offer daily and weekly deals.
Apple iPad Tablet Computer
Apple iPad Tablet Computer