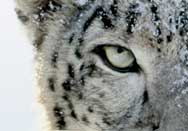 The big news of Mac OS X 10.6.6's release is clearly the Mac App Store, but that's not the only change that came in the latest version of Snow Leopard. In addition, Apple nipped a pair of bugs and closed a security hole.
Apple notes exactly two fixes in its release notes for 10.6.6: one that fixes a cropping problem with some PostScript printing in landscape mode and another that resolves an issue with ATI graphics card-powered Macs where connecting an external DVI display could yield erratic mouse pointer movement.
In addition, the update patches a single security vulnerability related to the PackageKit system, preventing a man-in-the-middle attack that could force the app to quit or potentially execute arbitrary code.
Apple also updated Mac OS X Server to 10.6.6, which includes all of the above fixes as well as a DNS resolution problem: the software will now properly resolve a DNS alias that points to a host in a .local domain.
As always, Apple recommends the updates for all users running Snow Leopard; and you can download them via Software Update or from Apple's support downloads site.