California-based NewPCgadgets has released the Tablet Coaster, a no-frills stainless steel kickstand for your iPad.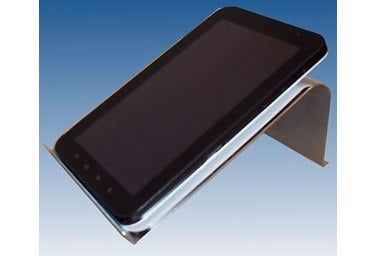 The Tablet Coaster props your iPad up at a comfortable 35-degree viewing angle, allowing for hands-free viewing or pairing with a Bluetooth keyboard. Non-skid rubber feet keep the Tablet Coaster in place, and its slim design allows it to be neatly stacked, like coasters, on top of other Tablet Coasters—a major space-saver for households with multiple iPads.
Along with the iPad, the $15 Tablet Coaster can also prop up the Samsung Galaxy, HP Slate, BlackBerry PlayBook, and other similarly sized tablets.