Editor's Note: The following article is reprinted from Computerworld UK.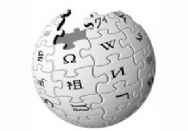 Wikipedia is marking its tenth anniversary this Saturday with a series of events around the world.
The organization said that its free online encyclopedia, which volunteers are allowed to edit, is now consulted by more than 400 million people every month. It now contains 17 million articles in 270 languages.
On January 15, the Wikipedia community is coming together in more than 200 locations across the world to celebrate the tenth anniversary.
Events include a conference in New York, a concert in Prague, the launch of a new school project in Nairobi, a "museum boot camp" in Amsterdam, a beer-meet in Bucharest, and a film screening in Tel Aviv. The events are organized by volunteers and Wikimedia chapters, as well as by independent supporters.
Jimmy Wales, founder of Wikipedia, said, "It's hard to imagine that it's been ten years since I first edited Wikipedia. I remember that first day. I clicked on 'Edit' and I wrote 'Hello World,' and that was the beginning of Wikipedia and all the things that have come since then."
Wikipedia is operated by the Wikimedia Foundation, a charitable non-profit organization established by Wales in 2003. Within the UK, outreach and education about Wikipedia is carried out by Wikimedia UK, a non-profit organization established by volunteers in 2008.
Both organizations are supported entirely by donations. They have just completed their most successful fundraiser in Wikipedia's history, with more than 500,000 individual donations totaling more than $16 million worldwide. There were 30,000 donations from the UK totaling over £500,000, said Wikipedia.
Last year, Google donated $2 million to Wikipedia to help keep it going as a free tool without advertising.
Wikipedia admits the majority of its volunteers are men who are "geeks."
Sue Gardner, Wikimedia Foundation executive director, said, "We want to reach a billion people by 2015. We want to persuade more readers to edit. We want to involve more women, and more people from the global south. We know that the more diverse the editing community becomes, the more comprehensive, accurate and rich the encyclopedia will be."