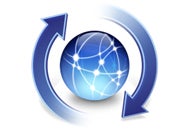 Falling squarely into the "title says it all" department, Apple on Thursday released an updated set of Epson printer drivers for Snow Leopard users.
Epson Printer Drivers v2.5.1 for Mac OS X v10.6, which is available from Apple's Support Website or—probably a much smaller download if you already have previous Epson driver updates—via Software Update.
As Apple describes it, the update "installs the latest software for your Epson printer or scanner," and you can view a list of supported Epson models on Apple's site.