At a Glance
Expert's Rating
Pros
Fast autofocusing
Weather resistant body
In-body image stabilization
Dual card slots (CF and SD)
Wireless flash control built-in
Level gauge
100% field of view optical viewfinder
Cons
12 MP sensor
Limited video options
Lackluster high ISO performance above 1600
Only 5 fps burst mode
No mode dial
Our Verdict
There hasn't been much activity on the DSLR front from Olympus since the E-30 was released in 2009. At that time, its enthusiast DSLR out-specified the flagship E-3. Now, with the unveiling of the new E-5, Olympus shooters finally have a professionally-styled body with updated specs to complement their four/thirds lens collection.
The essential specs
The Olympus E-5 features a 3-inch articulated LCD with 920,000 pixels, very fast autofocusing (especially if you're using the excellent 12-60mm f/2.8-4 SWD zoom lens), HD movie capture, dual memory card slots (CF and SD), and an upgraded image processor (TruPic V+). The optical viewfinder provides a 100 percent view so what you see is what you get. The E-5 is a camera that can endure the elements with a weather resistant magnesium body that feels solid in the hands.
The E-5 has the same 12-megapixel sensor (4032 by 3024 images) as the E-30 and Olympus' PEN line of micro four-thirds cameras. Only the E-5, however, has the new TruPic V+ processor in the body.
The E-5's movie mode gives two basic options of 1280 by 720 or 640 by 480 with just one frame rate, 30 fps. The camera has built-in mono mic and an external stereo mic jack. The E-5's burst mode tops out at just 5 fps, and the maximum ISO setting is 6400.
There are a handful of clever features that should enthuse the enthusiast: a built-in multiple exposure up to 4 frames; ten art filters, including one called Dramatic Tone, that can be applied in standard modes (Program, Aperture priority, Shutter priority, and Manual); a pop-up flash that doubles as a wireless controller; an electronic level gauge; 2 percent spot meter; and the ability to add copyright information to images at capture.
Olympus has stuck with its BLM-5 Li-ion battery for the E-5, and it seems to have plenty of power for this camera. E-30 shooters will be happy since it's the same battery used to power that body too.
True to the Olympus tradition, mechanical image stabilization is built-in to the E-5, so you don't have to buy more expensive IS lenses to get this functionality. Speaking of lenses, the 12-60mm f/2.8-4 SWD zoom lens (sold separately) is a great complement to the E-5 body. It provides a fast f/2.8 at 12mm (24mm in real world since you double the focal length on four/thirds cameras), then incrementally works its way up to f/4 by 50mm. Combined with dependable image stabilization and decent ISO performance, you can capture crisp images in a variety of situations with this zoom.
Features worth noting
Beyond taking good pictures (which that the E-5 certainly does), here's a short list of improvements, new features, and clever ideas that enhance the picture taking experience with this pro body.
Wave goodbye to the xD picture card: Olympus has replaced the outdated xD Picture Card with an SD card slot that accommodates SD, SDHC, and SDXC memory. You can also use a CF card along side the SD.
Wide auto exposure bracketing range: This is a lovely feature that allows you to set auto bracketing to 2, 3, 5, or 7 frames. HDR shooters in particular will appreciate this ability.
Spot metering for highlights or shadows: Ever since the film days, Olympus has incorporated great spot metering into its top SLR bodies. In addition to ESP multi-segmented and center-weighted metering, the E-5 provides a 2-percent spot meter with three different modes: standard, spot highlight, and spot shadow. This allows you to meter on a specific area of a scene and control its exposure. Spot highlight is particularly useful when shooting brightly illuminated objects.
Wireless flash control: The pop-up flash for the E-5 can also serve as a wireless controller for the Olympus FL-36R and FL-50R external units. The menu on the camera shows support for up to 3 flash units with some handy settings.
Art Filters: In-camera creativity is now available for pros too. The E-5 includes 10 art filters that can be used in all shooting modes.
Face Detection: You can turn on Face Detection in the menu of options, and it is available in Live View mode as you compose with the 3" LCD monitor.
In-Body Image Stabilization: Regardless of which lens you have mounted on the E-5 body, there are 3 modes of image stabilization available to you.
Image quality
Overall, the Olympus E-5 produces beautiful pictures in a variety of conditions. In brightly lit scenes, you might see some highlight clipping in its JPEGs. We recommend that you use raw in these situations to better render detail in those brightly lit areas.
High ISO performance is good, but not great once you wander past ISO 1600. Even at ISO 1600, there's a fair amount of luminance noise, increasing notably at ISO 3200. And we don't recommend using the ISO 6400 setting except in emergencies. Fortunately, this type of noise looks more like the attractive grain pattern from the film days and isn't the ugly chroma noise that can be very distracting with its color artifacts. But it's image noise nonetheless, and those who don't like it will have to stick with ISO 1600, or even below.
In our subjective lab image quality tests, the E-5 received a word score of Fair for exposure, Good for color, and Very Good for sharpness and Distortion. You can view large versions of our lab's test photos by clicking on the thumbnails below: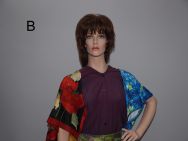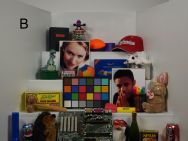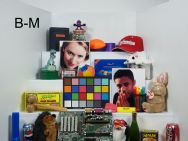 In our tests the E-5 earned a word score of Good for video quality and audio quality. Here are sample clips that we shot in bright indoor lighting and in low light with the E-5. For the highest-quality clips, select 1080p from the drop-down menu in the lower-right corner of each player.
Software and raw processing
At the time of writing, the current Olympus software, Olympus Master 2.3, could process the raw files from the E-5. Also, Adobe Lightroom 3.3 and Adobe Camera Raw 6.3 will enable you to work on its raw files. There isn't support yet on the Apple side of the equation (iPhoto and Aperture), but we suspect that will follow soon.
The negatives
At the top of the complaint list is the lack of mode dial that you get on nearly every other top notch DSLR, and that's even present on the Olympus E-30. Instead, you have to press buttons on the E-5 to navigate mode changes via one of the LCD screens or while looking onto the optical viewfinder. When working quickly, a big mode dial is just easier to use.
Also, 12 megapixels seems underpowered for a flagship DSLR, especially when high ISO performance is bettered by competitors with higher resolution bodies. Both the micro four/thirds PENs and the 2009 E-30 already had 12 MP resolution. Olympus might have made a stronger statement in this category with the E-5.
The E-5 also lags behind the competition with its 5 fps burst mode. The Canon 7D, a direct competitor, captures at 8 fps. The Nikon D7000, also a competitor that costs less, tops out around 6 fps.
Macworld buying advice
The Olympus E-5 is best suited for photographers with an investment in Olympus glass who want a rugged, dependable DSLR body with a broad, and relatively creative feature set. And even though many of its core specifications seem conservative compared to other top-rated DSLRs, the E-5 does what a serious DSLR is supposed to: it takes good pictures. We recommend it as an upgrade to the E-3, and for photographers with older Olympus consumer four/thirds bodies, who will enjoy the performance and quality provided by the E-5.
[Senior Contributor Derrick Story teaches iPhoto on Lynda.com and runs a virtual camera club at thedigitalstory.com.]