Hipstamatic and Instagram have popularized the notion of filtering digital photos to look like your parents' old Polaroids; now a new app joins the growing list of programs aiming to make similar vintage viewing out of your iPhone videos.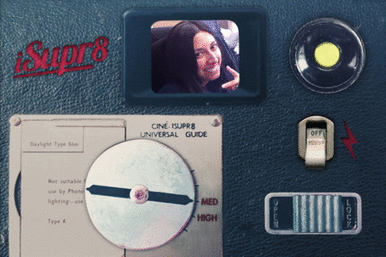 iSupr8 has arrived on the App Store, courtesy of developer MEA Mobile. Users shoot iPhone video directly from the iSupr8 app; they can then choose to process the video—giving it a film-burn look similar to old Super 8 home movies—or trash it. The end result is something like what you might also get from Macphun's Vintage Video Maker or Silent Film Maker.
Processed videos can be saved to the iPhone's camera roll, or shared via Facebook and e-mail. Video can be shot at 360, 480, or 720 pixels. The app can also utilize the iPhone 4's LED spotlight when shooting in the dark. (The YouTube clip below shows what the finished iSupr8 videolooks like.)
iSupr8 costs $2, and is compatible with any iPhone 3GS, iPhone 4, or fourth-generation iPod touch running iOS 4.1 or later.