The following article is excerpted from Digital Arts.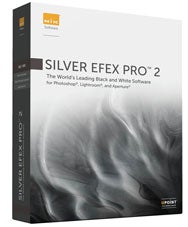 Nik Software will release Silver Efex Pro 2 on February 1, an upgrade to its plug-in for creating black-and-white images using Photoshop, Aperture and Lightroom. Silver Efex Pro 2 introduces new features that offer more control over detail, contrast, and tonality.
Silver Efex Pro 2 includes new features such as the History Browser, Dynamic Brightness, Amplify Blacks, Amplify Whites, Soft Contrast, Fine Structure, Image Borders, and selective colorisation, as well as a variety of speed and quality improvements.
Silver Efex Pro 2 is the first Nik Software product to incorporate GPU-based image rendering for faster, most efficient processing.
The plug-in features a new History Browser for comparison of previous edits and different looks. Dynamic Brightness enables adaptive brightening adjustments for different areas in the image. Amplify Blacks and Amplify Whites increases the presence of highlights and shadows adaptively throughout the image, creating a unique contrast effect.
New visual presets categorized by photographic style provide single-click starting points, which can be edited and shared with others. Soft Contrast applies contrast intelligently, based on image details, creating a less harsh contrast and a stylized mood. Fine Structure brings out even the smallest details and textures resulting in more visible image detail without creating an over-sharpened look.
Image Borders use organic image elements to create unique and completely random borders, giving classic darkroom-style edges a modern look with infinite possibilities. Selective colorization easily adds color elements back into images utilizing U Point technology to precisely select objects
As with version 1, Silver Efex Pro 2 uses Nik's U Point technology to allow effects to be "painted" onto an image.
Silver Efex Pro 2 costs $200. Upgrades from the first version are $100. It runs as a 32-bit and 64-bit plug-in for Adobe Photoshop CS4 or later, Adobe Photoshop Lightroom 2.6 or later, or Apple Aperture 2.1.4 or later.