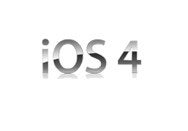 Apple has released an updated beta build of iOS 4.3 that, while not containing much in terms of news-worthy features, includes a notice that previously-reported-on multitasking gestures for the iPad will not be enabled in the consumer-ready version of the new OS.
When the iOS 4.3 beta was released earlier this month, we noted the addition of new multitouch gestures that would allow iPad users to use four- and five-finger gestures to pinch out of an app to the Home Screen, swipe up to reveal the multitasking bar, and swipe left and right between apps.
The multitasking gestures are still present in iOS 4.3 beta 2 for developers to test, but will not, according to the release documents, be enabled in iOS 4.3 for consumers. It's possible that Apple plans on further refining the feature, perhaps saving it as a marquee feature for iOS 5 down the line—or, if the feature is deemed too confusing to implement properly, it could be killed off altogether.
But don't let the lack of multitasking gestures get you down, there's still a few cool features to look forward to in iOS 4.3, like third-party AirPlay support, and the return of the hardware orientation lock that mysteriously vanished in iOS 4.2.