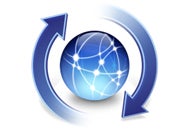 Apple on Thursday released two updates that Snow Leopard users might be interested in, one for iMovie '11 and the other for Brother printers and scanners.
iMovie 9.0.2 "improves overall stability and fixes an issue that could cause audio playback to be out of sync," according to the brief release notes. It requires OS X 10.6.3 or later.
Brother 2.5 Printer Drivers for Mac OS X v10.6 installs the latest Brother printer and scanner drivers. If you don't have the previous drivers, Apple lists the full download at 123.84MB, but my Software Update download was much smaller. It requires OS X 10.6.0 or later.
As usual, check Software Update or visit Apple's Support Downloads page to get the latest and greatest updates.