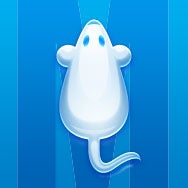 On Tuesday, Macworld announced the release of our very first iPad app, the Macworld Daily Reader. It's available now for free on the App Store.
The Macworld Daily Reader is not intended to replace the monthly magazine (which you can read on your iPad via the Zinio app and even subscribe to). It's also not intended to replace Macworld.com for super-heavy users of this site.
Instead, it's intended to fill a niche in between those two. These days a month is a long time to go without new stuff from Macworld. But some people don't really want to drink from the firehose of Macworld.com, where we tend to post more than 20 stories every day.
Enter Macworld Daily Reader, which provides a rich, curated view of what Macworld's doing on the web. In an interface that's more like a newspaper app than a magazine, you can use the landing page to scan the most important articles of the day, as prioritized by Macworld's editors. Tap to read a story in our iPad native reading view. Or swipe to the right to see stories in our six other "sections," organized by topic: Mac, iOS, Digital Photo, Business Center, Playlist, and Create.
Also on the Daily Reader's landing page is our Live View, which combines the Twitter feeds of several Macworld editors and contributors with a stream of news from Macworld.com. If you want to see what's happening right now, the Live View is the place to go.
Just below the Live View is the Daily Reader's review widget, which lets you see our reviews of the latest iOS apps, hardware, and Mac software. And just as you'd expect, tapping on any product will display the full text of our review.
At the top of the landing page you'll also find a scrolling set of banners. These are our new iPad feature stories, collections of stories on particular topics—many of which will appear first in the Macworld Daily Reader. You can swipe the list of banners, or just go to the app's Features section to see them all. We'll be adding new feature stories to the app every week.
Though we've been working on Macworld Daily Reader for a long time, this is still just a 1.0 release. There's much, much more that we want to do with the app, and the journey begins here. Right now the app is available for free, courtesy of our launch sponsor, Epson. So please check it out and let us know what you think! We've already got a list of future improvements a mile long, but we know you guys will have your own suggestions, and we can't wait to add them to the list.You can mail comments to dailyreader@macworld.com.
You can get more information about the app on our Macworld Daily Reader page. And if you're curious about how the app looks and works, it just so happens we've created a demo video for you. It's embedded below.