High Resolution Technologies (HRT) is known for its USB digital-to-analog audio converters, such as the Music Streamer II ( ). On the show floor, HRT was showing off its latest creation, the iStreamer, for Dock-based Apple devices.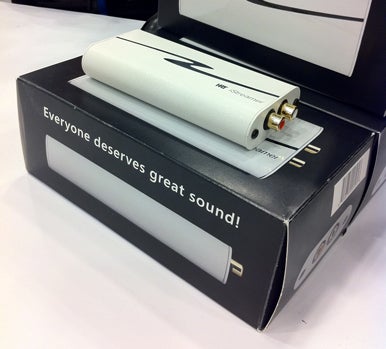 The $199 iStreamer connects to your iPhone, iPad, or almost any iPod (other than the shuffle) and sends audio to your stereo or TV using analog RCA-type cables (the iStreamer requires its own power, and includes a power supply). You can use it to enjoy your music and movies, as well as send audio from third-party apps such as Pandora or Netflix.
Because it uses its own high-quality digital-to-analog converter, the sound you get should be much better than just connecting your device by itself. Although the iStreamer was difficult to judge on the noisy show floor, HRT's other products make me hopeful of its quality.