If you're running your business on Xsilva's LightSpeed POS (point of sale) system for Mac and iOS, upgrades to both versions should make a number of tasks a bit easier on you and your staff.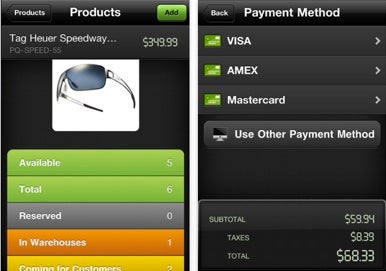 New in LightSpeed 3.4 and LightSpeed Mobile 1.3 is a feature Xsilva claims to be a world first: the ability to start a transaction on an iPhone and hand it off to the Mac. This allows for flexibility if a customer realizes they need to complete the transaction with cash or if an employee must call in the help of external payment processing hardware.
LightSpeed Mobile also now allows adding and editing customers on the handheld device. LightSpeed for the Mac gained better tools for mutli-store inventory transfers and a speed boost. Lastly, customers in the United Kingdom, Australia, Ireland, New Zealand, and the Dominican Republic can now purchase LightSpeed Mobile in their App Stores.
A LightSpeed POS license starts at $749 and goes up from there depending on your needs, such as the mobile system, tech support, and Web access. LightSpeed Mobile is $5 in the App Store and requires iOS 4.0.