At a Glance
Expert's Rating
Pros
Shoots HD video
Autofocus in movie and live view modes
Good image quality for the price
Intuitive controls and guide menu for beginners
Good low light abilites
Cons
Autofocus makes noise in movie mode
Fixed LCD screen
No exposure bracketing
Our Verdict
Falling into line just above Nikon's other entry-level D3000 DSLR, the D3100 has some fresh features that make it a very attractive DLSR option for photographers who are starting out. Its notable new features include 1080p HD video, and continuous autofocus in Live View and movie modes. A smart and simple design aesthetic and clear and helpful Guide Mode combine to make it an ideal camera for new DSLR users who want to learn the basics.
Nikon says that the $700 D3100 is not a direct replacement for the $550 D3000, which is still available. However, the DSLRs have similar features and are aimed at the same audience. The bump in image quality and slew of new and improved features make the D3100 a tempting choice over the D3000 for a small price difference.
How the features stack up
The D3100 has the usual features for its class with a few additional gems and smart design ideas thrown in. Here's a look at some of the camera's key features:
Sensor: There's a 14.2 megapixel CMOS sensor inside the D3100, which is an upgrade from the D3000's 10.2 megapixel CCD sensor. That's a higher megapixel count than found on the higher-end Nikon D5000, but the D5000's sensor is still physically larger.
Body: One of the features that makes the D3100 so alluring to all levels of photographers is its compact size. The D3100 body is very small and light for a DSLR, weighing in at just 16 ounces without a lens. The body is 4.9 inches wide, 3.8 inches tall, and 2.9 inches from front to back. Those measurements add up to a camera that's just a touch smaller than the D3000. Even though the body is light, the camera's deep, rubbery grip feels secure in the hand.
The camera body hasn't undergone any revolutionary design changes to set it apart from the rest of the Nikon line, but a few new buttons and controls have been added to the back. There is a dedicated record button for video nestled in the middle of a Live View switch. A new Information Edit button (indicated by an i ) is located by the bottom left corner of the LCD screen. The D3100 also has an HDMI port on the side.
On the top of the camera is the mode dial with the usual settings: There are two auto modes (with or without flash), the four basic manual modes (Program, Shutter Priority, Aperture Priority, and Full Manual), and six scene modes. To the right of the dial is a release-mode selector that can be set to single frame, continuous, timer, and silent. The silent release prevents the camera from making sounds when the shutter is triggered and mutes the autofocus beeps—ideal for nature shooters.
Video mode and live view: HD video is the feature de jour for new cameras being rolled out at every level and price range. The D3100 shoots 1080p HD video at 24 fps (frames per second), and 720p HD video at 24, 25, or 30 fps. Each MOV clip can be up to 10 minutes long and there is full manual control in video mode.
The continuous autofocus feature is very new in this type of camera, and it has received a lot of attention. Being able to autofocus while filming or composing a shot in Live View is a handy feature that's time has come. Unfortunately, in movies the autofocus takes a bit of time to find the subject, and the sound of the lens autofocusing is recorded as a distinct and loud noise by the camera's built-in mono microphone. A work-around would be to use an external mic, but the D3100 lacks a microphone jack.
Watch this test video to hear the D3100's autofocus sound and judge for yourself.
LCD screen and menu: The fixed 3-inch LCD screen is not adjustable and has the same average resolution as the D3000's screen (230,000 dots). Overall, the specs for the LCD screen are unimpressive, but it is bright and easy to view at an angle or outdoors.
The D3100's menu is logical and easy to figure out with no prior Nikon experience, especially after a few trips to Guide mode. When in shooting mode, the screen can show a wealth of helpful information. Additionally, there's no hard to read top display—everything you need to see is displayed on the back LCD.
In-camera editing: A trip to the Retouch Menu brings up a list of possible in-camera edits. There are practical edits like lightening, red-eye removal, cropping, color correction, and straitening. If you're shooting raw files, there's an option to process them in-camera. There are fun edits too, including a tilt-shift effect (called Miniature), image overlay, color outline, fisheye, and seven filter effects.
It's also possible to lightly edit videos in-camera—there's an option to trim the beginning or end of a clip, and to save a single frame from a movie as a separate image.
Low-light shooting: Leaping ahead of the D3000, the D3100 has a maximum ISO of 3200 that can be expanded all the way to 12800. Its low light performance is impressive and the noise reduction effective even at 3200, though with the expected loss of detail.
Most other features remain similar to those found on the D3000. The D3100 has the same 11-point center cross-type autofocus system and dust reduction system. The excellent metering system was also carried over, using the same 420 pixel RGB 3D metering sensor.
A great camera for beginners
The D3100 design will to appeal to new users who are taking their first steps into the DSLR world. There are a couple of extra buttons not present on the D3000, but the overall control layout is simple and intuitive.
The biggest allure for many first-timers might be the updated Guide Mode, located on the mode dial Tweaked for this model, Nikon's Guide Mode is the best way to learn about basic photography while using the camera. It's packed with easy-to-understand tips and tutorials for shooting various types of images. There are suggestions for capturing specific types of photographs, as well as explanations of the settings and logic behind each instruction.
For example, if you want to shoot a photo you turn to the Guide Mode and select Shoot. Choose Easy or Advanced operation. If you select Easy, pick from the list of situations (such as Distant Subjects or Landscapes), and then select Start Shooting. The camera will walk you through each step of snapping that image, from picking your viewfinder to tinkering with more advanced settings.
And the help isn't limited to the Guide Mode: If at any point a question mark pops up on the LCD screen, that means you can get assistance by pressing the zoom out button.
The fact that it's so beginner friendly is one of the biggest lures of the D3100. It's a camera with training wheels that can help a new photographer as they learn, and accommodate more advanced needs as their skill set grows.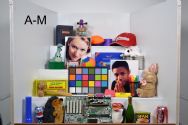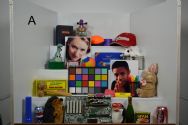 Image quality
The image quality on the D3100 is average for its class and price range. The camera shoots JPEG and raw images, and noise reduction is surprisingly effective, even at 3200 ISO. Check out our lab's test images. Click to view the full-sized, original files.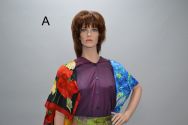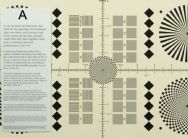 In our subjective tests the camera received a word score of Good for Exposure, Color, and Sharpness, and a word score of Very Good for distortion. Overall, the D3100 didn't score quite as well as the Canon Rebel T2i in our lab tests, but the results were close. JPEG color quality on the D3100 is top notch, without any over saturation or unsightly color-casts.
Video quality on the D3100 is good in full light, but poor in low light situations. Here are sample clips that we shot in bright indoor lighting and in low light with the Nikon D3100. For the highest-quality clips, select 1080p from the drop-down menu in the lower-right corner of each player.
The negatives
For a $700 full DSLR camera aimed at beginners, the D3100's feature list is pretty comprehensive. However, there are missing features that potential buyers should be aware of when considering this model. How important these limitations are depends on your needs, experience level, and what type of photography you plan on doing with the D3100.
Notably absent are any exposure or flash bracketing options, which will be a disappointment for HDR enthusiasts. The continuous shooting rate is on the lower end, 3 frames per second, which might limit its appeal for sports shooters. Also, there's no IR sensor or articulating LCD screen. Existing Nikon owners should be aware that the D3100 won't work automatically with older AF lenses, only AF-S lenses. That means you'll have to operate those other lenses manually. Also, the optical viewfinder doesn't show a preview of depth of field.
As far as function, the camera is slow to preview images shot in Live View mode, and occasionally slow to autofocus on subjects. And again, the continuous autofocus feature is loud and slow in movie mode.
Macworld buying advice
The D3100 is an entry-level DSLR on the higher end of that category's price range. However, it has a great set of features for a beginner photographer and decent image quality. If you're primarily interested in the D3100 for its new movie making abilities, you may want to wait until the continuous autofocus feature is polished.
If you purchase or own the D3100, make sure you take the time to update its firmware. Nikon released a firmware update that addresses a number of small issues on January 25, 2011.