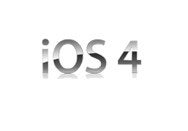 Apple on Tuesday released the third beta for developers of iOS 4.3, its upcoming update for the iPhone, iPod touch, and iPad.
The third beta in just under four weeks, this latest iOS 4.3 release sports the same key features introduced in the first beta: AirPlay support for third-party apps, a new much-requested preference to toggle the behavior of the iPad's hardware switch, and full-screen iAd banners on the iPad.
The new four- and five-finger multitouch gestures also introduced in the first beta for the iPad are still present, as is Apple's statement that they will disappear from iOS 4.3 once it ships for consumers. Apple makes it clear that it's merely gathering developer feedback about the features for now (reinforced by the fact that iPads must be plugged into Xcode after updating in order to enable the gestures). Of course, the company could reintroduce them for end users in a later release.
Released alongside this beta are new versions of the iOS SDK and Apple TV beta software, the latter of which is available to help developers test AirPlay support in their apps.
This update also reportedly brings the mobile hotspot feature that Verizon introduced for its version of the iPhone. Verizon will begin offering its first iPhone pre-orders to existing customers at 3 a.m. Eastern on February 3.
There is no mention in this update, however, of support for the subscription features that News Corp's upcoming publication, The Daily, is rumored to incorporate. The publisher has confirmed that after an initial two-week free trial period, its app will require a subscription fee of $1 per week.
We'll keep an eye out for any major changes in this third installment of the iOS 4.3 beta. For now, developers can download the new version and accompanying software in Apple's Developer Center.