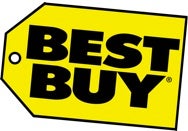 Best Buy announced on Wednesday that it will begin offering the Verizon iPhone 4 on February 10, the day the phone officially goes on sale to the public.
Both Best Buy and Best Buy Mobile stores will carry the Verizon iPhone 4, which will sell for the same prices as AT&T's: $199 for the 16GB model and $299 for for the 32GB model, provided you sign a two-year contract that carries a $350 early termination fee. There is no word on how much stock either Verizon or Best Buy will have on hand for the CDMA iPhone 4's public launch.
While the iPhone 4 does not officially launch until February 10, pre-orders for existing Verizon customers begin Thursday morning at 3 a.m. Eastern at both Apple's and Verizon's Websites.
iPhone 4 16GB Black (CDMA, Verizon)
iPhone 4 32GB Black (CDMA, Verizon)