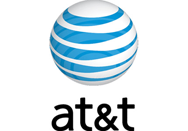 Apple rolled out one new feature during the Verizon iPhone launch: a personal hotspot capability. Fortunately, existing AT&T customers won't have to wait long to catch up: the carrier announced on Wednesday that it would be rolling out mobile hotspot features to its smartphones beginning on February 13.
AT&T's announcement does not specifically mention when the feature will come to the iPhone, saying only that the feature will debut with the launch of the HTC Inspire 4G. But, according to AT&T spokesperson Mark Siegel, the mobile hotspot plan will replace the existing tethering option, which AT&T began offering for iPhone users the middle of last year. Like its predecessor, the new mobile hotspot feature will cost an additional $20 per month in addition to requiring AT&T's $25 per month Data Pro plan.
However, not only is AT&T including an additional 2GB of data with its mobile hotspot plan, but that extra data allowance stacks on top of the 2GB Data Pro plan. So when you've used up that 2GB of included hotspot data, your connected devices can draw from the 2GB of data in your smartphone data plan, giving you up to 4GB of data for connected devices. Every gigabyte past that will cost an additional $10. By contrast, Verizon's hotspot feature, which also costs $20 on top of the required data plan price, includes only 2GB of data that can be used for connected devices—as soon as you exceed that amount, you will be charged an additional $20 per gigabyte.
Existing tethering customers will automatically have the additional 2GB added to their account for free, and will be notified by a text message when that happens.
The addition of a mobile hotspot feature, which allows smartphones to share their cellular data connections with other devices via Wi-Fi, brings AT&T iPhone customers on even footing with their Verizon counterparts. The iPhone's built-in personal hotspot feature is widely reported to be part of the forthcoming iOS 4.3 update, and to allow sharing a connection via USB, Bluetooth, or Wi-Fi.
While the announcement says that the mobile hotspot feature will support multiple device connections, AT&T's Siegel told Macworld that the number of supported devices would vary based on the smartphone, though no specifics were yet available. The Verizon iPhone's personal hotspot feature supports up to five additional connected devices.
32GB iPhone 4 (GSM, AT&T)
Price When Reviewed:
$599
16GB iPhone 4 (GSM, AT&T)
Price When Reviewed:
$485