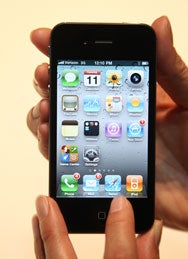 In advance of iPhone 4 pre-orders, Verizon has finally confirmed data plan pricing for Apple's smartphone: $30 per month for unlimited usage.
According to Consumer Reports, who spoke to Verizon, that unlimited data plan will be the only option available to iPhone 4 users. In my perusing of the carrier's Website, it appears that Verizon has nixed its previous $15 per month, 150MB metered option across the board, and now requires the $30 unlimited plan for all 3G smartphones. Verizon did not respond to a request for comment.
However, Verizon said late last month that while the unlimited plan would be available at launch, the provider would only be offering it for a limited time; the company did not specify the exact window of opportunity. Verizon has made no secret about its plan to implement tiered data pricing in the future.
In addition to the data plan, Verizon requires iPhone customers to subscribe to either a voice plan—which start at $40 per month for 450 minutes—or a Talk & Text plan—which start at $60 per month for 450 minutes and unlimited text, picture, and video messaging. À la carte messaging plans will also be available, starting at $5 per month for 250 messages.
The fees won't come as a surprise to existing Verizon customers—as with the company's personal hotspot feature, pricing appears to be on par with the carrier's existing smartphone plans.
Consumer Reports also says that Verizon has confirmed a higher price of $45 per month for corporate customers' data plans, which includes support for Exchange ActiveSync. How exactly that will impact the iPhone, with its built-in support for Exhcange, is unclear.
The Verizon iPhone 4 will be available for pre-order by existing Verizon Wireless customers beginning Thursday at 3 a.m. Eastern time; the phone launches on February 10 at Verizon and Apple stores.