Editor's Note: The following article is reprinted from Macworld UK. Visit Macworld UK's blog page for the latest Mac news from across the Atlantic.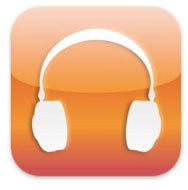 A new version of Awareness, an iOS app that lets you listen to your headphones without cutting yourself off from the outside world, has been launched.
The app lets you hear what's going on around you by utilising the microphone of your iPhone, iPod touch or iPad. For example, the AutoPause feature pauses and resumes the music you are playing if outside noise exceeds a certain threshold.
AutoSet listens to the volume of ambient noise and sets a threshold level. Any noises above that level will be picked up by the microphone and played through the earphones to you.
The idea behind the app is to make sure that people who listen to music on the move are aware of any dangers around them, letting them hear warnings and traffic in time to take appropriate action.
Available in the App Store for $1, Awareness 2.1 allows you to pick which features you want and buy them in-app. Previous versions were more expensive, but came with the complete feature set.
For example, AutoPause and AutoSet cost $1 as an in-app purchase, whereas AutoSet Plus, an advanced version of AutoSet, costs $2.
Other features such as Ducking, which lowers the volume of the music when the microphone is triggered and turns it back up when outside noise drops to normal levels and Bypass/Mic, which lets you quickly turn the microphone off and on, are included as standard.
Awareness is only compatible with the iPhone 4, iPhone 3GS or the third- or fourth- generation iPod touch, and you'll need to be running iOS 4.0 or later.
The app's developes, Essency, said that it works best with in-ear and noise-cancelling earphones, but warned that it will not work with wireless or Bluetooth headphones.