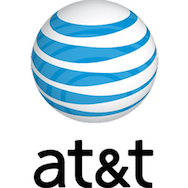 AT&T may be feeling just a bit nervous about an impending exodus of iPhone customers leaving for Verizonier pastures. The company announced on Wednesday that AT&T customers can now call any mobile number in the United States, completely free. But those unlimited calls to mobile numbers come with a few caveats.
First, you must be able to make the call—but let's not rag on AT&T's service today. Secondly, though, to qualify for Unlimited Mobile to Any Mobile, you must maintain an unlimited messaging plan and a "qualifying" voice plan with AT&T.
But if you do have that unlimited texting plan (which costs $20 per month for individuals, and $30 per month for FamilyTalk plans) and one of those so-called qualifying voice plans, you can start enjoying free mobile-to-mobile calls—both those you place and those you receive—as of Thursday.
It appears, however, that you must sign up for Mobile to Any Mobile at AT&T's Website, even if your account already fits the bill. The company promises that more details—including, one would hope, just which voice plans do indeed qualify—are coming on Thursday.