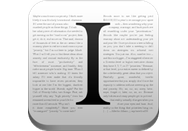 Love your Instapaper account and iOS apps? Itching to get more out of the service from third-party apps and services? Well, now there's an API for that.
On the official Instapaper blog, developer Marco Arment has announced a "Full API" (Application Programming Interface) for developers. This opens the doors for third-party apps to do much more with your Instapaper account and your saved articles, and even allows developers to build their own clients with different approaches.
Until this release, third-party apps, such as Twitter clients and feed readers, have only had access to what Arment now refers to as the "Simple API," which mostly allows for adding a link or article to your account.
Because of Instapaper's rare position among startup Web services in that it makes money like a traditional business (i.e., the company doesn't just take venture capital funding and leave the business model to chance), Arment decided to release this Full API with a unique twist. Developers are free to use it in their apps, but users must be Instapaper subscribers in order to use apps that harness the Full API. Considering that Instapaper charges just $1 per month to enable these features for its increasingly popular and useful service, this seems like a great compromise for opening up even more functionality for everyone.
To be clear, apps that use Instapaper's Simple API, and users of those apps, will not be required to start subscribing. So if you only send links from your Twitter client to your Instapaper account for reading later in your notebook's browser or in the official iOS client or free ad-supported version, you can continue to do so at no charge.
The first app built with Instapaper's new Full API is a full client for Windows Phone 7, but Arment hints in the post that other apps are in the works.