Editor's Note: The following article is reprinted from Macworld UK. Visit Macworld UK's blog page for the latest Mac news from across the Atlantic.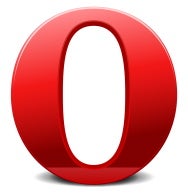 A dedicated version of Opera Mini for the iPad will launch at Mobile World Congress (MWC) in Barcelona next week, Opera Software has said.
A version of Opera Mini for iOS—compatible with the iPhone, iPod touch and iPad—has been available since April 2010, but Opera is planning on an iPad-specific version that will launch at the mobile industry trade show.
There will also be new versions of Opera Mini for the iPhone as well as the Android, Symbian, J2ME and BlackBerry platforms launched at the event, the company said, as well as new versions of Opera Mobile for Android and Symbian, though it gave few other details.
"Our developers have been hard at work building the mobile browser of the future for both consumers and mobile operators," said Lars Boilesen, CEO, Opera Software.
"We want our browser to impact lives in a meaningful way. It's one reason we use mostly renewable resources to power Opera Minis servers. It's why we make it light, so you don't have to recharge your battery every few hours. It's why Opera Mini and Opera Mobile can help operators reduce the bandwidth that clogs their networks. A browser may never change the world, but well never stop trying to," he continued.
After doubts about whether Apple would approve the Opera Mini app for iOS early last year, having previously stated that it wouldn't allow apps that directly competed with any of the built-in apps for iOS, Opera Mini for iPhone proved immensely popular, with 1 million downloads in 24 hours.
Opera this week issued claims that more than 100 million people use its mobile browsers every month, with the vast majority using Opera Mini.
Mobile World Congress will run from February14 to February 17.
Note: When you purchase something after clicking links in our articles, we may earn a small commission. Read our affiliate link policy for more details.