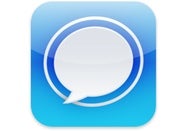 Still not completely happy with your iPhone or iPad Twitter client? Echofon has released a major upgrade to its free and paid clients, so you may want to give them a try.
One of the big new features to both Echofon (the free, ad-supported version) and Echofon Pro is a mute switch. Is that one friend getting chatty again, or are you seeing tweets about an event you aren't attending? You can now mute any hashtag, application, or user in both the free and paid versions of Echofon.
Also new to Echofon's iPad version is support for the Twitter Stream—the real-time flow of tweets, in which they appear as soon as they get published. Think of it like push e-mail, but for tweets. Both the free and paid versions get this feature as well. The iPhone doesn't get it, however, possibly due to its potentially adverse effect on the device's comparatively smaller battery.
The app's push notifications have also expanded to include more types of messages, including notifying you when someone follows you, favorites your tweet, or retweets you.
This major upgrade unites the free and paid editions of Echofon in both features and interfaces. Echofon gains the iPad interface and push notifications (previously pro-only features), while both editions get the new mute feature. Finally, the iPhone interface now sports image previews in the timeline, previously an iPad-only perk.
Echofon and Echofon Pro are now available in the App Store. While the former is supported by ads, the latter costs $5. Both require iOS 3.0 or later.