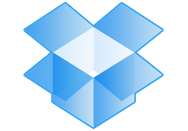 Back in December, we reviewed Dropbox, the standout combination of a Mac program and Web service that creates a special Dropbox folder on your Mac, and then automatically syncs anything in that folder to the Dropbox servers and to any other computers you've configured for Dropbox. That article was the most-read Mac Gems review of all of 2010, despite being published the final week of the year, which speaks to Dropbox's popularity.
Dropbox has become an essential tool for many Macworld editors. We use it to keep files—and even program settings—in sync between our work and home computers, or between our desktops and laptops; to view those files on our iOS devices; to share files and photos with other people; and as a form of off-site backup. Judging from the comments on our review, you're using it quite a bit, as well.
Because Dropbox's potential uses are so varied, we're going to be putting together a collection of tips and procedures to help you get more out of the service. But we know we haven't thought of every possible use for Dropbox, so we'd like to turn to you, our readers, for inspiration. Do you have any interesting or unique ways in which you take advantage of Dropbox's features? Have you created an amazing workflow using Dropbox? Let us know in the comments below, or drop me an e-mail. If we use your tip, we'll give you full credit. We'll also randomly choose a few submitters to receive a stylish Macworld Help Desk mug.