When you're shipwrecked on an island, it's good to have friends. On Wednesday, game publisher GameSamba announced the open beta of Cocolani Island, a free-to-play massive multiplayer online game. In the game, you pick a tribe, learn skills, solve puzzles, and help your friends dominate the competition.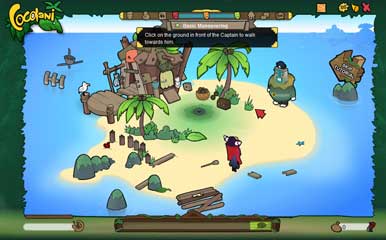 When you first begin on Cocolani Island, you are shipwrecked on a remote island that is far from uninhabited. You navigate the island's warring tribes, each of which will request that you side with them over rival tribes. You'll have to pick a tribe— a decision that will determine much of your fate. You'll be able to build and accessorize homes on tribal land, as well as take part in tribal mini games.
Cocolani Island has nearly 20 mini games, but in the near future, developer Ascii Media hopes to update the game with as many as 300. The mini games are (and will be) diverse, with some pitting players against each other, while others will ask players to take part in scavenger hunts or solve puzzles. When you finish mini games, you get currency that can be cashed in to accessorize your tribal homes, your arsenal, or your look. There are also scavenger hunt segments, item collection elements, and of course, battling.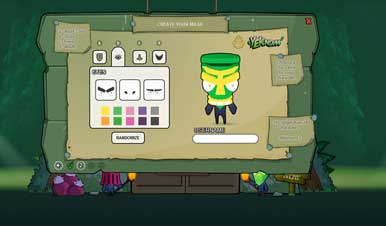 Despite the kid-friendly cartoon artwork, a great deal of the game involves battling rival tribes. Players can take on other players or non-player characters to gain skills and loot. In order to accomplish the achievement of Chieftan, you'll need to win a lot of battles.
Though Cocolani Island is currently in beta, your progress won't be washed away when the game is finalized.