Quark has announced QuarkXPress 9, a new version of its graphic design and page layout application. Nearly three years in the making, and buttressed by a series of updates and publishing initiatives, the new version of the 24-year-old software package aspires to compete not only in the realm of print and online publishing, but also in digital publishing of rich, interactive content to a variety of mobile devices in multiple formats—called dynamic publishing. As part of Quark's digital publishing 2.0 strategy, QuarkXPress 9 aims to give creative professionals more control over the execution of their designs via a single tool without the need for coding or programming.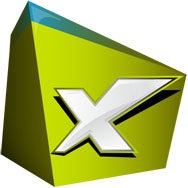 "Publishing has changed significantly over the past decade and the rate of change we are experiencing is accelerating," Quark president and CEO Raymond Schiavone told Macworld. "Today our clients need to publish more customized content to more channels. With QuarkXPress 9 we offer our users–from individual designers to multinational corporations–the ability to dynamically publish to print, the Web, and digital devices, like the iPad, and in many ways automate the process."
Quark is hosting a worldwide special event today to introduce version 9.
The new version of QuarkXPress—which will integrate the new App Studio and Blio e-reader design functionality in the package—will allow designers to publish directly to digital devices, notably the iPad and eventually other tablets, as well as to e-readers, smart phones, and other cross-media systems. Version 9 will also offer new design-automation features to assist in the production of multimedia documents and periodicals for print, Web, and interactive Flash (SWF) media.
While over time Quark lost market share to Adobe InDesign in the commercial publishing arena, Quark retained and built on a core base of publishers in the manufacturing and service industries, which pump out a large volume of manuals, catalogs, and corporate materials. It is to that core base, as well as to new digital publishers seeking device-related opportunities, that QuarkXPress 9 is appealing.
"Quark's dynamic-publishing solutions are gaining significant traction in the manufacturing, financial services, and life sciences industries, as well as in the government sector," said Gavin Drake, Quark's vice president of marketing. "However, commercial publishing companies are increasingly seeing the benefits of dynamic publishing in their businesses–especially as the number of media and devices that they have to publish to increases. The need for dynamic publishing in the commercial publishing sector is bringing Quark strongly back into this sector. We certainly expect Quark's new digital publishing solutions such as App Studio and Blio to be popular within commercial publishing, but our primary focus is and will continue to be our existing customers in all market sectors, as well as new designers."
App Studio
One far-reaching innovation for QuarkXPress 9 is App Studio for QuarkXPress, unveiled in mid-January. This feature lets nontechnical designers publish to the iPad directly from QuarkXPress. The advantage of App Studio, says the company, is that designers can control the look and feel of the editorial product without having to invest in technical development expertise.
App Studio offers interactive features such as video/audio players, slideshows, scrollable regions, Web overlays, pop-up windows, buttons, hyperlinks, and more.
While the App Studio is officially part of Quark 9 at launch, it will not ship with the software immediately, but will be available as a free add-on within 90 days after the product ships. Until then, Quark is offering its iPad Publishing Service for QuarkXPress, in which Quark will configure a starter iPad app with a customer's logos and colors and enable the enrichment of QuarkXPress content to be published to that app. Users of the service will be able to migrate to QuarkXPress 9 for their iPad publishing projects once App Studio for QuarkXPress is released. Apple's App Store is already offering the App Studio for users of the enterprise-level Quark Publishing System (QPS).
While the pricing scheme for App Studio for the new version is still being finalized, Quark expects it to be in line with the per-issue pricing that it set for App Studio for Quark Publishing System, which starts at $349 for publishing a single issue, and decreases depending on the number of issues purchased.
E-reader and e-pub publishing
QuarkXPress 9 will also let designers create e-books for the Blio e-reader to sell through the Blio online bookstore via a partnership with Baker & Taylor.
The Blio e-reader is a free multiplatform, multidevice application that viewers can use to read full-color e-books and multimedia-enhanced content on a wide variety of devices. Blio features enhanced reading capabilities such as reflow, slideshows, video, Web content, and more.
Blio currently runs on the Windows platform only, and will expand to mobile platforms such as Google Android and Microsoft Silverlight. Blio is not available for the Mac as yet. According to Robert Nelson, president of the digital group at Baker & Taylor, a Mac version of Blio "is on the roadmap for 2011," but there is no target date for when the reader will be available for the Mac. Similarly, an iOS version of Blio is under review with the Apple App Store, but no indication of when it will be available.
QuarkXPress 9 also offers an option for exporting to ePub. Designers can create text-based e-books for publication to e-book stores like Apple iBooks, Barnes & Noble Nook, and Amazon Kindle. Publishers can export existing QuarkXPress layouts in ePub format, taking advantage of QuarkXPress picture cropping and sizing controls, new e-book metadata dialog boxes, the ability to design an ePub cover in QuarkXPress, and more.
Desktop publishing features
Alongside its concentration on mobile devices and cross-media integration, Quark has also enhanced its desktop publishing app. QuarkXPress 9's new features will automate the design process and boost productivity by alleviating a variety of manual, time-consuming design tasks.
Conditional Styles, for example, allow designers to automatically style content based on rules. Compatible with Microsoft Word import and export, Quark 9's new Bullets and Numbering feature makes it easier to format ordered and unordered lists and complex multilevel outlines. With the new Callouts feature, boxes and groups move automatically with text as set by the designer; callouts can be positioned relative to a page, spread, text box, paragraph, or character.
ShapeMaker is a new wizard for easily creating or modifying hard-to-draw shapes such as waves, polygons, stars, and spirals; it also lets designers create unique corner effects. ImageGrid lets designers import and automatically build grids of images with a variety of layout options, and it also supports image captioning. Linkster lets designers unlink and relink text boxes that already contain text, unlink stories spanning multiple pages, and link or unlink boxes without disrupting existing text.
A new Story Editor provides a word-processor-like view within the program, to assist when text in a layout is difficult to read and when stories span multiple pages. The Cloner feature gives users a more efficient way to clone design elements by allowing designers to copy items or pages to multiple pages or layouts; and it can be used to combine or split layouts.
Availability and pricing
QuarkXPress 9 will ship in April 2011 for $799, the same price as QuarkXPress 8. Upgrades from QuarkXPress 8 and QuarkXPress 7 are $299. The software will be available through authorized Quark resellers and through the Quark Store.
Anyone who purchases QuarkXPress 8 at the regular price between February 23, 2011 and April 30, 2011 is eligible to upgrade to QuarkXPress 9 for free. Customers who purchased QuarkXPress 8 between January 1, 2011, and February 23, 2011, are entitled to a complimentary upgrade to version 9. Those who qualify should complete the QuarkXPress 9 upgrade redemption form. Buyers who wish to redeem the free upgrade need valid serial numbers and validation codes established between January 1, 2011, and April 30, 2011.
Quark 9 runs on Mac OS X 10.5.8 or higher and requires an Intel processor.