The second title in Telltale Games' partnership with Universal Studios is headed to the Mac App Store, and this one's got teeth (and hopefully, no dumb dinosaur puns like that one).
Telltale has started taking pre-orders for "Jurassic Park: The Game", set for release in April 2011. Those who pre-order the game can get a $5 discount ($30 instead of $35).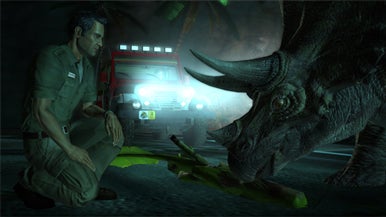 This marks the second title that Telltale has developed based on a Universal Studios movie property including the "Back to the Future" point-and-click adventure game, which recently saw the release of its second episode of a five episode series.
Telltale also released the first official trailer for the game, just to keep the fans ravenous enough for the final product. Check it out below.